What Is the Social Security Compassionate Allowance Program?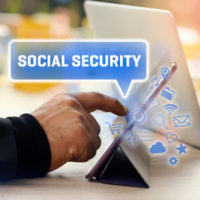 Is it possible to obtain Social Security benefits in about two weeks to two months? Yes it is, although rarely, possible under the Social Security Administration's Compassionate Allowance Program (CAP).
The CAP Program
The program awards disability benefits on an expedited basis to those with serious or fatal diseases. There are over 200 diseases that qualify for the expedited program, but that is not an exhaustive list. Other conditions may qualify as well.
Applicants may receive benefits even while an application is pending. If a claim is ultimately denied, though, you may have to return the money.
Although the program provides expeditious benefits, it does not provide any more money than would ordinarily be awarded. Additionally, there is still a five-month waiting period from the onset date to obtain benefits; in other words, the (roughly) two-week review process is from application to approval, not onset of the disease. Additionally, the CAP does not speed up how long it takes to receive Medicare, which is typically provided two and a half years post-onset of disability.
What Conditions Qualify?
As with many other areas in Social Security, it isn't enough to just provide a diagnosis. You must also meet other, more subjective criteria. By way of example, with a cancer diagnosis, the cancer must be recurrent, non-operable, and must have metastasized.
Other conditions are more straightforward. For example, those waiting for a donor heart for a heart transplant qualify, as does anyone who has malignant multiple sclerosis.
Not all conditions are necessarily immediately terminal—for example, heart transplant recipients may ultimately receive a transplant and survive.
Getting Help Will Make it Faster
Social Security will only expedite the review process; it doesn't control how long it takes for your medical providers to provide medical records. Thus, either getting the records yourself or having a good law firm that knows how to get these records and stay on top of your medical providers will help your case.
There is no separate CAP program, but rather, Social Security reviewers will flag applications that appear to meet the criteria. In some cases, applicants may be able to request CAP review on applications. A good disability attorney can bring it to a reviewer's attention.
If you are in need of disability benefits, don't navigate the process on your own. Contact us at the Celeste Law Firm in West Palm Beach today for help with your Social Security disability case.
Resources:
ssa.gov/compassionateallowances/
ssa.gov/compassionateallowances/conditions.htm