Three Types of Preventable Losses: Water Leaks, Roof Damage, and Creosote Build Up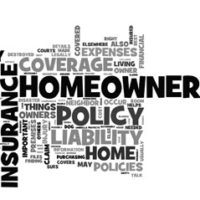 What comes to mind when you hear about home insurance and catastrophic damages? Tropical storms and hurricanes, sinkholes, fires, and burglary are at the forefront of most people's minds. Florida actually has the most expensive homeowners' insurance premiums to reflect some of those natural disasters, according to the Insurance Information Institute, where sinkholes and tropical storms/hurricanes are more prevalent than any other state. However, some of the most common types of home and personal property damage comes from ordinary wear and tear that, if left unattended, can lead to a serious and costly problem. These damages are specifically costly because insurance companies will deny claims that could have been prevented from occurring had proper maintenance and care been given. If your claim has been denied because your insurer insists that the loss was preventable, you need to call a West Palm Beach homeowners' insurance attorney at once.
Preventable Leaks
Homeowners' insurance will pay for water damage provided that the damage was not caused by a flood, or caused by a preventable disaster. A preventable disaster is anything that would not have happened if proper upkeep had been attended to, such as any of the following:
Overflowing washing machine, sink, or other high-flow faucet;
Refrigerator water supply leak caused by disrepair;
Hot water heater leaks caused by disrepair;
Overflowing toilets; and
Overflowing bathtubs or leaking showers.
Roof Damage
Replacing a roof is expensive. Replacing a roof as well as all of the personal belongings, carpet, and interior of the home that was exposed to water damage is even more expensive, and an insurer will make sure that they do not pay for damage that was caused by neglect. Frequent maintenance of the roof and mitigation of potential catastrophe is necessary to keep it in good shape, such as cleaning leaves from gutters, removing overhanging tree branches that could break off in a storm, and replacing roofing tiles when necessary.
Chimney Maintenance
If you have a fireplace, it must be properly maintained by frequent chimney sweeping. When the byproducts of wood combustion, such as smoke, gases, water vapor, unburned particles of wood, hydrocarbon, minerals, and tar fog go up into the chimney, they leave behind the highly flammable substance called creosote, according to the Chimney Safety Institute of America. A buildup of creosote left over a long period of time can lead to a major fire hazard. Creosote can catch on fire and quickly spread flames in both levels of the home, as well as into the attic and roof, and can grow out of control in a matter of minutes in some cases. An insurer may make the argument that a fire was caused by creosote that had built up for years, and deny the claim due to homeowner negligence of maintenance.
Our West Palm Beach Homeowners' Insurance Attorneys are Here to Help Today
If you are in a claim battle with your homeowners' insurance provider, then you know just how difficult and unmoving a large insurance company can be, and how profit driven they really are. Whether or not the damage to your home was your fault or not, an attorney with the Celeste Law Firm would gladly look over your case to see whether your insurer is responsible for coverage or not.
Resources:
iii.org/fact-statistic/facts-statistics-homeowners-and-renters-insurance
csia.org/chimneyfires.html