Substantial Gainful Activity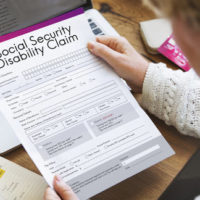 There are seemingly endless hoops to jump through for Social Security Disability applicants. One of the most important criteria is whether the disabled person is able to earn a living wage. In order to qualify, the applicant cannot be able to engage in Substantial Gainful Activity (SGA), which is further described below. For assistance in securing SSD benefits, you need to work with a professional West Palm Beach Social Security Disability lawyer.
What is Substantial Gainful Activity?
Substantial Gainful Activity (SGA) is the tipping point between qualifying and not qualifying for Social Security Benefits. It is a federal standard, so even if you live in a very expensive part of the country or state where living expenses are high, you cannot make more than the SGA without being declined benefits by the Social Security Administration. For example, the average cost of a one-bedroom apartment in City Center of West Palm Beach is $1,380, according to Numbeo.com. The current maximum monthly income one may earn is $1,170 for non-blind disabled recipients and $1,950 for blind applicants before becoming disqualified for SSD benefits. For 2018, the monthly SGA limit is $1,180 for non-blind recipients and $1,970 for blind recipients. If you earn more than this figure, you will not qualify for SSD benefits.
What Counts as SGA?
SGA includes any work in which you receive taxable wages. This includes working at a computer from home, working in an office, doing odd jobs for neighbors, and any other money-earning occupation. SGA also includes work that a person would normally be paid for, even if the SSD applicant does not get paid to do it. For example, if a Certified Public Accountant (CPA) did the taxes for a friend's small business, at no charge, the SSA may consider this substantial gainful activity based on the fact that the applicant, or another person, could be earning an income from this type of work. Some volunteer work can be considered SGA, while other volunteer work does not count towards SGA. Neither investment nor rental income, nor income produced from a Special Needs Trust are countable as SGA.
A West Palm Beach Social Security Disability Attorney is Available to Help Today
SSD benefits may be the difference between life and death for disabled people, and working with a qualified attorney can help you maximize the benefits you receive. We urge you to call an experienced West Palm Beach Social Security Disability attorney today to set up a meeting at the Celeste Law Firm to determine whether you are disqualified from receiving Social Security Benefits due to your SGA, or helping reduce your SGA.
Resource:
numbeo.com/cost-of-living/in/West-Palm-Beach