Working with Your Doctor to Help Your Disability Case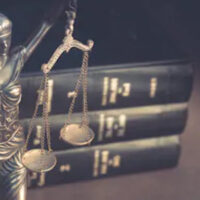 If you are sick, injured or disabled, and apply for Social Security, it may seem obvious that nobody knows your medical status the way your own doctors do. They have seen your progress or decline, they have taken and seen diagnostic tests, and are in the best position to evaluate whether you are truly able to get back to full-time work.
Treating Physicians Rule
This is why it may come as a surprise that Social Security Judges who hear disability cases do not have to completely accept your treating doctors' opinions. This is known as the Treating Physicians Rule, which was enacted in 2017. This rule eliminated a presumption in favor of the treating doctors.
Under the 2017 rule, treating doctors' opinions are considered with other doctors' opinions, including the examiner to whom the social security administration sends you.
On the surface, the rule seems fair and is intended to assure that a judge gives equal consideration to all factors, and considers sufficiency and consistency of the evidence no matter the source. Of course, in reality, it may diminish the importance of treating doctors' opinions who, let's say, are not as articulate in drafting notes as the social security examiner.
Consistency and Supportability 
The judge ascribes credibility to the doctors whose opinions are consistent with other information in your medical record, and supported by diagnostic testing and other information in your file. Under the rule, it does not matter that the doctor (examiner) may have only seen you one time for 15 minutes.
Your Doctor Can Help
The judges prefer that your doctor avoid concluding that you are disabled; rather, it is more beneficial that your doctor describe your limitations ("my patient cannot stand up for more than 5 minutes"). There are checklists that your doctor may use to describe your limitations.
You should never tell your doctor what to say, asking him/her to exaggerate, or instruct him/her how to fill out social security forms/checklists.
Your doctor is welcome to write a separate letter to social security. These letters will be included in your file, and can be used at your hearing, but they are not legal conclusive proof of your condition.
Although your physician should only give opinions in the area of his/her specialty, you should always discuss anything else that is bothering you. For example, even though your orthopedist is not a psychologist, you should still mention how your back injury has been causing depression and anxiety.
Is someone in your family suffering from a disease, injury, or physical or mental illness that prevents them from being able to work? Contact the West Palm Beach Social Security disability attorneys at the Celeste Law Firm today for answers to your questions about your Social Security disability case.
Resource:
ssa.gov/OP_Home/cfr20/404/404-1520c.htm
https://celestelawfirm.com/survey-shows-what-conditions-are-most-likely-to-get-social-security-disability-approval/