Why is Uninsured Motorist Coverage Important?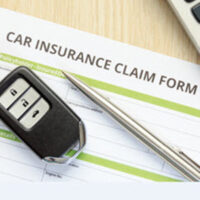 When you go to purchase car insurance, there are certain types of coverage that you generally know that you need, or that you should have. The law requires that you have personal injury protection (PIP). You probably will purchase liability insurance, to make sure that if you injure someone else, you aren't paying damages out of your own pocket.
UM Coverage
You may have given little thought about purchasing what is known as uninsured motorist or underinsured motorist (UM) coverage. That can be a big mistake, especially considering the number of uninsured drivers that there are in Florida.
Uninsured motorist coverage, as the name sounds, provides monetary recovery in the event that someone with no insurance injures you in a car accident. Although the UM policy is yours, in the event of a lawsuit, your UM insurer will literally take an adversarial position to you. In other words, your own UM insurer will fight your claim as if you were a defendant's insurance.
Your own UM insurer will scrutinize your case, dispute that you were injured, and how the accident happened. They sometimes do everything that the other driver's insurance company would have done, had the other driver had insurance, in terms of denying or under valuing the claim.
Phantom Drivers
Your UM policy is available if you were injured in a hit and run. Another example is an instance where you collide with a large object in the middle of the road. You have no idea who dropped the item, but it's in the middle of a freeway, so it's highly likely that it fell from a car or truck. How do you obtain damages when you have no idea who dropped it, and thus, who to sue?
Your UM insurance will again take the place of the liable driver's insurance (whoever that driver was), giving you a chance to recover damages for your injuries.
Underinsured Drivers
UM is also for underinsured drivers, which is where a defendant carries insufficient insurance to cover your damages. If someone hits you and they have a $10,000 insurance policy, but your injuries are valued at $200,000, where do you get the additional $190,000? Your own UM coverage, up to the limits of your own UM policy. Hopefully, you have enough.
Many Florida Drivers Have No Insurance
A recent study showed that Florida drivers were the least likely in the entire nation to carry insurance. The study showed that about 73% of drivers were insured. This means that 1 in 4 drivers will have no insurance. This makes it a good possibility that whoever injured you, is uninsured, making the need for UM coverage even more important.
If an uninsured driver hits and injures you, don't believe that simply having medical insurance is sufficient. Medical insurance won't pay for lost wages, loss of enjoyment of life, anxiety, pain, or any other measure of damages that you are allowed to receive in a personal injury case. UM will provide a source of recovery for both economic and non-economic damages.
If you are a victim of a car accident, make sure you hold the proper party responsible for your injuries. The West Palm Beach personal injury attorneys at Celeste Law Firm can assist you in recovering damages in or out of court.
Resource:
leg.state.fl.us/STATUTES/index.cfm?App_mode=Display_Statute&URL=0600-0699/0627/Sections/0627.727.html
https://celestelawfirm.com/court-again-changes-expert-testimony-admissibility-standard/