What is a Covered Loss?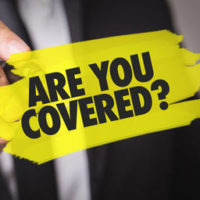 Your homeowner's insurance pays for damages only when the insured property in question is covered. A covered loss, or a covered peril, could be your roof during the event of a fire, or your garden shed during the event of a hurricane. An attorney can help you figure out what is covered in your policy if your property was recently damaged and your insurance company is refusing to pay.
What Does Your Policy Say?
The specific insurance policy that you have, as well as any additional options that you chose to purchase, is determinative of whether your insurance policy covers damage to your home. For example, if your house was destroyed by a sinkhole, and you did not purchase sinkhole insurance as an additional option from your insurance company, you will likely have a difficult time securing payment. That is, unless you can prove that the sinkhole was "catastrophic ground cover collapse." Florida has peculiar legal wording regarding sinkholes and catastrophic ground cover collapse. While they are geologically the same thing, the legal definition is slightly different and Florida law only requires general homeowner's policies to cover the later.
Four Types of Covered Property
What is covered damage requiring your insurance company to pay? There are four general types of coverage that you can purchase from your insurance company, according to the Homeowner's Insurance Guide, as defined below:
Dwelling – The home is a covered property;
Additional Structures – Other properties that are not attached to the house (or are only attached by a fence or wire, are covered property. Examples include garden sheds or greenhouses;
Personal Property – The personal items in your home are covered property, such as your furniture, clothes, and other valuables; and
Additional Living Expenses – If your home becomes uninhabitable, your insurance company will pay for your additional living expenses, such as a hotel and restaurant meals, for a normal standard of living that is "over and above" your normal costs of living, according to the Insurance Information Institute.
How Much Insurance Do I Need?
There is no simple answer to how much insurance you need. It is best to discuss your options with an experienced insurance broker/agent. However, in order to get an idea of what insurance you need, keep in mind the following:
Cost of rebuilding your home;
Whether your home is older and would be harder to find replacement features;
Types of potential natural disasters in your area; and
Whether your home is up to code.
Call an Attorney Today
It is important to understand your homeowner's policy to its fullest extent before you purchase it, and to have an attorney look over it when you suffer property damage. Insurance companies typically attempt to get away with paying nothing or as little as possible, even when you have suffered a covered loss. Your insurance company may offer you a low amount in hopes that you will take it and not think to talk to an attorney to find out how much they should really be paying. Call the West Palm Beach law offices of the Celeste Law Firm today.
Resource:
iii.org/article/what-covered-standard-homeowners-policy