Vandalism Claims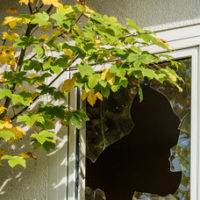 If you are the unfortunate victim of home vandalism, the last thing you need right now is to be denied coverage by your homeowners' insurance. However, vandalism claims are often denied. Insurance companies routinely offer low settlements for vandalism, arguing that the damage you have suffered is much less than what you claim. If your home has been vandalized, a West Palm Beach vandalism claims attorney will help you negotiate with your insurance company and respond to delays and denials so that you are provided the financial compensation that you deserve.
Defining Vandalism
According to Florida statute 806.13, vandalism, called criminal mischief, occurs when a person "willfully and maliciously injures or damages by any means any real or personal property belonging to another, including, but not limited to, the placement of graffiti."
Common Types of Vandalism in West Palm Beach
Vandalism can be caused by a neighbor, a burglar, an 'ex,' a friend, or acquaintance, or a complete stranger that was passing by in a drunken stupor. Although, after the 2016 election, hate crime vandalism has seen a large uptick. The Federal Bureau of Investigation (FBI) defines a hate crime as a traditional crime, such as murder, rape, or vandalism, but with an added element of bias—specifically, a "criminal offense against a person or property motivated in whole or in part by an offender's bias against a race, religion, disability, sexual orientation, ethnicity, gender, or gender identity." Common types of home vandalism include the following:
Broken windows;
Broken outdoor lighting;
Arson;
Burning items on your property;
Graffiti;
Egging;
Damaged electrical or plumbing;
Glued or damaged locks; and
Yard damage, such as trees or bushes being cut or destroyed, salted lawn, or garden destroyed.
Seeking Compensation from a Third Party
Most cases of vandalism are never solved. The perpetrator usually gets away because police do not have time or the resources to investigate minor nonviolent offenses, such as graffiti or a broken window. However, if the perpetrator is caught, you may be able to seek financial compensation from that party. It will be necessary, however, to first seek an offer from your insurance provider, as civil lawsuits can take years of legal work and litigation to solve. Your insurance company may seek to collect some of the lawsuit winnings if it is a significant amount of damages, and it is important to work with an attorney who knows how to limit clawback. Also, remember there are deductibles that must be met before you can recover compensation.
Do Not Hesitate to Reach Out to a West Palm Beach Vandalism Claims Attorney Today
Vandalism is not only emotionally traumatizing, but can be financially crippling. A damaged lawn and yard or broken windows can cost thousands of dollars to repair. While your insurance company claims to believe otherwise, the truth is that most forms of home vandalism are extraordinarily expensive to fix.
If you need assistance in discussions with an insurance provider, a lawyer can help. Contact a West Palm Beach vandalism attorney with the law offices of Celeste Law Firm today for more information.
Resource:
http://www.leg.state.fl.us/statutes/index.cfm?App_mode=Display_Statute&URL=0800-0899/0806/Sections/0806.13.html