Types of Homeowners' Insurance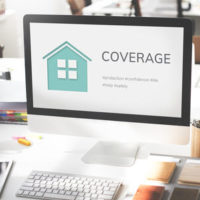 According to ValuePenguin, Florida has the highest rate of homeowners' insurance claims in the country. This is because Florida is prone to natural disasters such as hurricanes and a "rainy" season. Before you ever need to submit a claim to insurance for your home and possessions, it is wise to consider what insurance you are going to get and for what amount. Should you ever need to submit a claim, having an attorney well-versed in homeowners' insurance claims will help you get the insurance money you need to make repairs and replace lost items.
Types of Homeowners' Insurance
The type of insurance you buy will depend on your living situation. A person who owns his or her home will pay a different type of homeowners' insurance than someone who owns a condo or someone that rents. If you own your property you can buy a basic HO3 insurance policy that covers the following situations:
Fire or lightning strikes;
Hail or other damage caused by windstorms;
Problems caused to plumbing because of freezing temperatures;
Falling objects such as trees;
Vandalism and theft;
Damages caused by vehicles or airplanes; and
Several other common damages.
There are also more deluxe packages that protect you from all possible damages unless otherwise listed. However, general exceptions to this type of insurance include:
Freezing pipes or vandalism to vacant property;
Earthquakes; and
Flooding.
If a person wants protection from flooding or other exceptions to their policy, they will need to purchase additional coverage. 
How Much Insurance is Enough? 
Your insurance company should walk you through how much insurance to buy when you set it up. Basic considerations you should think about beforehand include the cost to fully rebuild/repair with like kind materials. If you have owned a home for a long period of time, the cost to rebuild may actually be higher than the purchase price of your home. If you have a mortgage, banks may require your homeowners' insurance to cover at least the amount of your mortgage. Insurance usually covers personal property, such as clothes, electronics, jewelry, etc., that is kept in your residence. It is a good idea to inventory your household items when considering how much homeowners' insurance you should buy. If your home is damaged to a point where you cannot live in it while repairs are being completed, homeowners' insurance will pay for reasonable living expenses. This is usually for a specific amount of time or money depending on your particular insurance, but often you can pay extra to increase the insurance. If someone becomes injured on your property, your insurance will cover your liability to others up to the policy limits.
Contact Celeste Law Firm if You Are Submitting a Claim  
As much as we can attempt to protect our assets, disasters happen and insurance companies do not want to pay for the consequences. They will do their best to say the damages to your home are not covered by your policy. Having a lawyer who understands homeowners' insurance and has dealt with numerous insurance companies will greatly increase your likelihood of receiving full recovery. Contact a West Palm Beach attorney at Celeste Law Firm for a free initial consultation about what to do after your home has sustained damage.
Resource:
valuepenguin.com/average-cost-of-homeowners-insurance#nogo