New Social Security Laws: Good and Bad News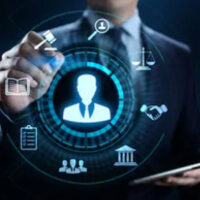 The President often unveils his new budget proposals months in advance of when the budget has to be actually voted on by Congress, and, in most cases, the final budget looks much different than what the President proposed. Still, it is somewhat concerning that President Trump, in 2019, has proposed a budget for 2020 with significant changes to Social Security claims.
Retroactive Disability Benefits Under Scrutiny
The Social Security system comes under the audit of the Executive Branch of the US Government (the President), but is funded by the Congress. Under the President Trump's proposals, the way retroactive disability awards are paid would be changed.
Under the current system, an applicant can receive up to 12 months retroactive disability payments. To do that (that is, to receive the full 12 months of retroactive pay), applicants must apply for benefits 17 months or longer after the onset (start) date of the condition(s) that are causing the applicant's disability.
This lump sum retroactive payment, if awarded, is a huge benefit to many applicants. The lump sum often allows applicants to pay their attorneys, thus giving them access to qualified Social Security attorneys without having to pay money up front, or by the hour, the way attorneys are traditionally paid.
Additionally, many workers who have, by the time disability is awarded, been out of work for 12-17 months, have mounting bills, and are in need of an immediate infusion of money just to stay in their homes, pay for medical equipment, or provide for their families.
However, President Trump is now proposing that the maximum retroactive pay period be only 6 months (easy for a man who has never known poverty).
Because any cuts to Social Security are politically very risky, and because 2020 is an election year, it is unlikely that Washington will move forward with such a drastic change to the disability program. Still, the fact that such a cut is being discussed at all is concerning, and applicants should monitor the political situation closely and let their representatives know about how important disability benefits are to them.
Veterans Get Additional Benefits
There is another change to Social Security law, but this one is a beneficial change, and has actually taken effect. Starting in January 2020, any Navy veterans who served on ships that sailed on certain waterways in Vietnam during the Vietnam war, and who have conditions related to exposure to Agent Orange, can qualify for disability benefits.
The time of service must be between 1962-1975, or veterans in the Korean demilitarized zone between 1967-1971. Because of the law change, veterans who were previously denied after making Agent Orange related claims, can now reapply.
As long as a veteran has one of a number of listed diseases, he or she qualifies for benefits—the veteran does not have to show or prove actual exposure to Agent Orange or any related chemicals. Prior to this change, Agent Orange benefits were provided only to military personnel who were in the Republic of Vietnam.
Questions about how you or someone in your family can collect Social Security benefits? Contact the West Palm Beach Social Security disability lawyers at the Celeste Law Firm today for answers to your questions about your case.
Resources:
finance.yahoo.com/news/disability-benefits-vietnam-navy-veterans-141836472.html?guccounter=1&guce_referrer=aHR0cHM6Ly93d3cuZ29vZ2xlLmNvbS8&guce_referrer_sig=AQAAAAszF88nhhYBF_yOrevvXnCSkd_VDkhvKifAM7gZ5gYayL-GIR0ixL2LERXXMoom42DVhG3oSv0DQqzjy_JUjEoWVeZKOcdgygNODonTCUl9gJLz0h1xUWKnkIEHYdiTBSX-EEH7Mk-Oo5xNvniPBgpSJcWGmjoMJ_dtngaYhdd-
fool.com/retirement/2019/03/14/trump-outlines-a-significant-social-security-cut-i.aspx
https://celestelawfirm.com/when-should-you-reapply-after-being-denied-social-security-disability/