When Should You Reapply After Being Denied Social Security Disability?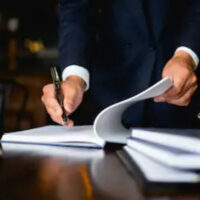 Our legal system isn't perfect, which means that some people that need help or relief, don't get the help that they need. When it comes to Social Security, some people that need help, don't get it because they are denied benefits at any given stage in the application process.
However, the law does not restrict you from re-applying for benefits after you are denied. The question is whether it is worth re-applying, and whether you can expect a different outcome the second time around.
Denials Because of Lack of Medical Evidence
Sometimes people who are legitimately disabled do not have the medical evidence to prove disability because of lack of insurance or resources to pay for medical care.
If you are denied and do not have the medical evidence to prove your case, then you should re-apply once you start seeing doctors on a consistent basis. Of course, seeing those doctors can take a while and you may need more than one visit to a specialist to adequately document your problems.
Denials Because of Non-Medical Reasons
The Social Security Administration at any point in the process may determine that your medical condition(s) was not so severe to qualify for social security benefits. However, if your condition worsens, you should re-apply for benefits, especially if your doctors have documented your worsened condition(s).
Denials Because of Money (SSI) or Work Quarters (SSDI)
If you applied only for SSI because you don't have sufficient quarters to qualify for SSDI, you may be denied if you have personal financial resources exceeding Social Security's guidelines even if your doctors document disabling conditions.
In SSDI cases, you may be denied for not having worked sufficient quarters. Social security uses "work credits," which provide one credit for every $1,360 you earn. The number of credits you need depends on how old you are. Some of those credits must come within the last 10 years before you were disabled.
Denials for lack of work credits are difficult to overcome, because your credits are your credits—they won't change from one application to the next time you apply.
Appeals 
If you received a denial very recently, you may not need to reapply at all. You may be able to simply file an appeal, and request a hearing before a judge. However, you only have 60 days receiving a denial from the Social Security Administration (SSA) to file your appeal.
Is someone in your family suffering from a disease, injury, or physical or mental illness that prevents them from being able to work? Contact the West Palm Social Security disability attorneys at the Celeste Law Firm today for answers to your questions about your Social Security disability case.
https://celestelawfirm.com/how-to-receive-spousal-social-security-benefits/