My Insurance Company Denied my Dog Bite Liability Claim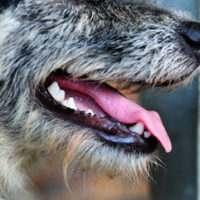 When your dog injures another person on your property by biting them, or attacks or bites someone outside of your property, you are most likely going to be held responsible for their injuries. You may be liable for their medical bills, lost wages, lost earning capacity, pain and suffering, emotional or psychological harm, scarring and disfigurement, and more. As such, one bad dog bite can mean the difference between financial stability and losing your home if your insurance company refuses to pay the full costs of the injured party's lawsuit or out-of-court settlement demands. Because of this, you need to ensure that your insurance provider is fulfilling their end of the bargain–to provide financial protection when someone is injured on your property or by your dog. A West Palm Beach attorney can help.
The Two Reasons that a Homeowners Insurance Company Will Deny a Dog Bite Claim or Fail to Cover the Costs in Full
Your specific policy, or the insurance company as a whole, does not provide coverage for your breed of dog, such as a Pitbull or other "attack dog" like a Rottweiler or Doberman Pinscher; and
The cost of the injured party's damages surpasses your polity limit, leaving you to pay the rest of the judgement. A $100,000 policy limit may be enough to cover a simple bite to the hand or leg, but not be enough to cover a severe dog attack that results in substantial trauma.
$600 Million in Dog Bite Claims is Paid Out Every Year
Over a third of all homeowners liability claims are that of dog bites, according to the Insurance Information Institute (III). In fact, the total payout in claims for 2016 was $600 million. While each claim only averages $25,000, a serious bite or attack can be much more. For serious injuries to the face or groin–two areas that attack dogs commonly go for–damages can easily result in medical bills in the six digits, as well as additional damages like permanent scarring or disfigurement, or loss of a body part, that can result in millions of dollars in liability. Many insurance plans cap the amount that they have to pay out, leaving you on the hook for exorbitant costs that put your way of life, including your home, at risk.
Children are the Most Common Victims
Dog bites vary in severity. Typically, a large dog, such as a mastiff, will cause a more severe bite than a smaller dog, like a terrier. However, even small dogs can cause severe injuries, especially when the victim is a child or baby. The most common age group injured in dog attacks are children aged five to nine, according to the Centers for Disease Control and Prevention. Generally, the very young and the very old are at most risk of being seriously injured, or killed, by dogs.
An Attorney Can Help
If your insurance company has denied your dog bite liability claim, or is not paying enough to cover the full damages demanded by the injured party, you need the assistance of an attorney. Call the Celeste Law Firm in West Palm Beach today for legal help.
Resources:
iii.org/issue-update/dog-bite-liability
cdc.gov/mmwr/preview/mmwrhtml/mm5226a1.htm