Lessons from an SNL Cast Member's On-the-Job Injury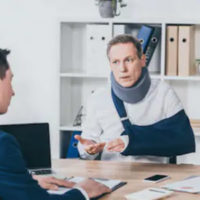 Workers' compensation and injuries on the job don't often make headlines. They even less frequently make headlines in the entertainment news. A recent story about a former Saturday Night Live cast member should serve as a reminder that injuries on the job can happen to anyone–and that anyone can miss important time frames when it comes to filing workers' compensation claims if they aren't diligent about getting help.
Chris Kattan's 2001 Injury
Former NBC Saturday Night Live (SNL) cast member Chris Kattan recently revealed that he sustained a serious injury while live and on set of the show.
Kattan recalls that he injured himself falling backwards in a chair, as a part of a sketch. He says that he had concerns about the safety of the planned, staged fall, and even asked for a safer chair beforehand, which was never provided.
Although the accident happened in 2001, Kattan only recently revealed that the injury occurred while at work for SNL. He underwent many surgeries, and still suffers disability today. He is unable to open his hand fully and the surgeries and recovery took a toll on his personal and professional relationships.
No Claim was Made
He does say that NBC paid for some–but not all–of the surgeries after he reported his injuries to his bosses, which included producer Lorne Michaels.
However, it appears that Kattan never made a formal workers' compensation claim, and kept the injury hidden as best that he could. Several staffers and co-workers have no recollection of Kattan reporting the injury or even discussing it. Kattan himself has no evidence to show he made any formal workers' compensation claim.
Kattan reports that he did not make a claim because he did not want to sue anyone, and wanted to take "responsibility" for his own actions. Today, he wishes he'd done things differently, and filed a workers' compensation claim.
Don't Have Regrets Because You Didn't File a Claim
It is not hard to understand that an injured worker may be reluctant to file a workers' compensation claim. They may believe they'll get better in time or are afraid of being fired. In some cases, employers may even voluntarily pay for initial diagnoses or medical treatment. However, if the treatment is ongoing, or if procedures or surgery is required, that charity often stops. If too much time has passed, the employee may be precluded from filing a workers' compensation claim.
In Florida, an injured worker has two years to file a workers' compensation claim (or one year after the last workers' compensation payment or authorized medical treatment). But, very importantly, the injured worker has within 30 days from the incident or from when he reasonably should have known he was injured on the job to report it or forever be foreclosed from filing a claim and receiving benefits.
Don't suffer  the consequences of uncompensated wage loss or medical bills that could have been provided but for your untimely reporting you workers' compensation accident or filing a claim. Call a West Palm Beach workers' compensation attorney at the first sign of trouble. If you are injured on the job and have questions about what your workers' compensation will and will not pay, contact us today at the Celeste Law Firm in West Palm Beach.
Resources:
leg.state.fl.us/Statutes/index.cfm?App_mode=Display_Statute&Search_String=&URL=0400-0499/0440/Sections/0440.19.html
variety.com/2019/tv/news/chris-kattan-saturday-night-live-broke-neck-1203204375/
https://celestelawfirm.com/what-does-temporary-partial-disability-pay/