What Does Temporary Partial Disability Pay?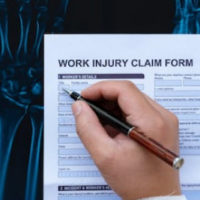 When it comes to workers' compensation, we tend to think there are two general categories: Either you are injured and cannot work at all, or you are fully recovered and able to go back to unrestricted work on a full-time schedule for full pay. But that is not the reality for many people recovering from workplace injuries. Florida Workers' Compensation provides indemnity (lost-wage) benefits when you are in that twilight category, i.e. in between no work and full-duty.
Returning to Work With Limitations
Usually, after being on a no-work status, the treating doctor will return you to try work with light-duty restrictions. If the employer can accommodate those restrictions, then you return to work and draw a wage. If the employer cannot accommodate those restrictions, then you are entitled to payment of indemnity benefits.
Temporary Disability Benefits
If the employer cannot accommodate light-duty restrictions, you may receive temporary partial disability (TPD) benefits. If the employer alters your pay (or you have to work a reduced number of hours), and make less than 80% of your normal weekly salary or wages, the workers' compensation carrier will pay the difference between actual wages and 80% of the AWW.
Let's assume that you make $1,000 per week. Eighty percent of that amount would be $800.  Now on light-duty work, you are making $500 per week. The TPD benefit under the 80/80 formula is calculated as follows:
1000×80%=800-500(actual wages)=300×80%=$240 TPD benefits paid in addition to the above $500 wage, which equals a total wage of $740. If you were not accomodated with light-duty work, you would receive 60% of your AWW ($1,000), which equals $600 in TPD checks. All indemnity benefits are tax-free.
The Compensation System Pays Wages
If you are denied TPD benefits, a Judge of Compensation Claims (JCC) may order the insurance company to pay you back benefits in a lump sum, similar to how Social Security Disability claimants are awarded back pay. But you will need a knowledgeable West Palm Beach workers compensation attorney to secure these benefits.
If you are injured on the job and have questions about what the workers' compensation is obligated to pay–or if the workers' compensation carrier is denying you medical care or lost wages that you believe you are entitled to receive–contact us today at the Celeste Law Firm in West Palm Beach.
Resource:
myfloridacfo.com/division/wc/Employee/calculators/TPcalc.htm
https://celestelawfirm.com/employers-cant-punish-you-for-making-a-workers-compensation-claim/