Insurance Claim Issues with Airbnb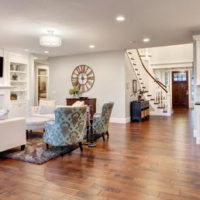 Hosting travelers and vacationers in your home through Airbnb is a great way to make some extra money and meet new people. Maybe your primary goal is just to earn enough to afford the home makeover that was necessary to rent your place out, or Airbnb has become your primary source of revenue. However, there are some serious drawbacks and risks that go along with renting your home via Airbnb or VRBO. Traditional homeowners' insurance does not cover damages caused by Airbnb guests.
Your Home is Now a Business
Once your home gets rented out, it becomes a business, which your regular homeowners' insurance policy will not cover in the event of damage or if another person gets injured on your property. However, Airbnb offers its Host Protection Insurance, which provides liability coverage up to $1 million per short-term rental property. Host Protection Insurance may also provide coverage if a guest causes property damage. Like most homeowners' insurance policies, Airbnb Host Protection Insurance does not cover intentional acts by the owner such as assault or battery, and does not cover fungi, Chinese drywall, personal and advertising injury, acts of terrorism, or pollution.
Long-Term Rental Insurance Covers Loss of Earnings, Airbnb Does Not
Once you rent your home out on Airbnb, your traditional homeowners' insurance will likely not apply to your residence while guests are present. This means that if damage does occur, it may be covered by Airbnb's insurance, but not for all types of damages. For example, you may not be covered for loss of earnings. Traditional rental property insurance for long-term rentals covers loss of earnings, which is the revenue that you would have generated had the property not been damaged. For example, if a guest caused a fire that caused damage to your kitchen, you would not be able to be compensated for lost revenue for the weeks or months that it took to make repairs to the kitchen–time that you were not able to rent the property or even live there.
Finding Damage Later–When Airbnb Insurance Will Not Cover Your Property Damage
Neither your homeowners' insurance nor Airbnb's insurance will cover property damage or personal belonging losses if you rent the property out to another guest after that damage occurred. For example, Guest A stayed at your Airbnb rental property for three days, and when they left they accidentally left the upstairs bathroom sink on, which flooded the bathroom and caused water damage in the ceiling. You had the property cleaned by a cleaning service before Guest B arrived and they noticed that the sink was on, so turned it off and mopped up the water on the floor. Guest B arrived and stayed for two days before a chunk of drywall from the ceiling fell onto the floor, revealing extensive damage caused during Guest A's stay. Because you rented the property to another guest after Guest A caused damage, Airbnb may decide not to cover the damage.
Damage Caused to Other People's Property
Airbnb will also not cover damage caused by your guests when that damage is to another person's property. For example, a host was held responsible for $10,000 in water damage caused by her guest when she flushed feminine products down the toilet, causing water damage to her neighbor's condo. Airbnb only paid the initial $78 plumbing fee, according to Business Insider.
Call an Attorney
For all matters of property damage or liability claims denied by your insurer, the West Palm Beach homeowners' insurance attorneys of Celeste Law Firm are here to help. Call us today to set up a free initial consultation. We are eager to help resolve your problems and reach a beneficial financial outcome in your favor.
Resources:
airbnb.com/host-protection-insurance
businessinsider.com/airbnb-guest-caused-10000-of-damage-2014-10