How is an Attorney Paid in a Homeowners' Insurance Case?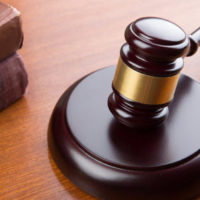 Most attorneys collect legal fees on a contingency basis for homeowners' insurance claims. A contingency fee means that your attorney only gets paid if they win your case. Their fee is usually one third of the settlement (according to the American Bar Association), or up to 40 percent if the case goes to trial in a lawsuit, but if they fail to deliver, you do not owe anything. However, under Fla. Stat. 627.428(1), the insurance company may have to pay the homeowners' attorney's fees, which saves the consumer money.
How Much Can I Expect to Win in a Lawsuit?
The vast majority of civil disputes, including insurance claims, are settled out of court. When a lawsuit must be filed, it means that all other options have been exhausted, because going to court is expensive, time consuming, and more stressful for plaintiffs than most other options. Mediation is required before litigants proceed to trial. As such, your compensation is determined by the following:
Whether or not the dispute goes to trial. Attorney fees are generally lower when homeowners' claims are settled out of court;
The extent of the damage that was caused to your property;
How well you document the damage that you have suffered;
The cost of contracting labor in your area;
The specifics of your homeowner's insurance policy; and
The determination and experience of your attorney.
Looking at Your Policy
The type of homeowners' insurance policy that you have is of great importance. Your attorney needs to know how to maximize the amount of money that your insurance company pays, and to do that they need to have intimate knowledge about your policy and its limits. For example, do you have a replacement cost or actual cash value policy? A replacement-cost policy would give you the money it would cost to replace your five-year-old laptop with a new one, whereas an actual cash value policy would give you the cash value of what your laptop was worth at the time of loss, which would probably be much lower than the cost of buying a new one. Reaching your policy limit may be another obstacle to receiving full damage payment. However, an extended and guaranteed replacement cost policy may force your insurer to pay more than the policy limit in some cases. Other types of policies may depend on the type of home you own. If your mobile home was destroyed, you may only be able to receive the stated amount that you agreed to when the policy was issued, according to the Insurance Information Institute.
Call a West Palm Beach Lawyer Today
It is highly recommended to work with an attorney to maximize your recovery. Please feel free to reach out to the West Palm Beach law offices of the Celeste Law Firm today to get started on your homeowners' insurance claim at once.
Resources:
americanbar.org/groups/public_education/resources/law_issues_for_consumers/lawyerfees_contingent.html
iii.org/article/settling-insurance-claims-after-a-disaster