HO3 vs. HO5 Homeowners Insurance Policies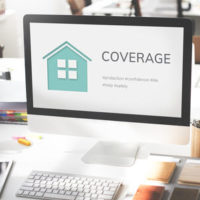 The HO3 homeowners insurance policy is the most popular in Florida and throughout the U.S., according to the National Association of Insurance Commissions. While this standard HO3 policy is less expensive, it does not cover as many perils as an HO5 policy. To learn more about your homeowners insurance options, or to discuss a claim that was denied by your insurance company, contact a West Palm Beach attorney today.
Open and Closed Peril Policies
An HO3 policy covers all damages to the exterior of your home under an open peril policy, meaning that damages will be covered unless the damage was caused by a peril that is specifically excluded. For example, damage caused by mold is considered an excluded peril. In an HO3 policy, all personal property within the home is covered under a closed peril policy, meaning that your clothes and TV are only covered if they are damaged due to a specifically named peril, such as being destroyed when your roof collapses from ice or snow. The main difference between an HO3 and an HO5 policy is that both your personal property and your home are covered under open peril policies. This means that unless your home or personal property damage was caused by an excluded peril, such as flooding, you will be compensated for your loss. 
What Does an HO3 Cover?
There are 16 covered perils under an HO3 policy, which are listed below:
Freezing;
Volcanic eruptions;
Theft;
Fire and lightning;
Smoke damage;
Wind and hail;
Sudden and accidental cracking, bulging, burning, and tearing;
Sudden and accidental damage from an artificial power surge;
Vehicle damage;
Riots;
Vandalism;
Accidental discharge of plumbing water;
Falling objects;
Explosions;
Aircraft damage; and
Damage caused by the weight of snow or ice.
Typically, there are 21 non-covered perils that an HO3 policy will not provide compensation for, which are listed below:
Earthquake;
War;
Governmental action;
Neglect;
Intentional damage;
Power failure;
Certain types of water damage;
Nuclear hazards;
Mold or rot;
Expanding, settling, shrinking, or bulging;
Smoke damage caused by agricultural or industrial processes;
Vandalism of vacant properties;
Damage caused by pets;
Damage caused by vermin or birds;
Wear and tear;
Collapse;
Theft to a property under construction;
Mechanical damage;
Damage caused by smog or rust;
Discharge of pollutants.
Call the Experienced West Palm Beach Homeowners Insurance Attorneys of Celeste Law Today
Ninety-five percent of homes are insured in the U.S., according to the Insurance Information Institute. This means that five percent, or four million homes, are uninsured entirely. Any homeowners insurance policy is better than none, and if you have any questions about what policy is right for you, the West Palm Beach attorneys of the Celeste Law Firm are here to help. Likewise, if your insurance provider, whether you have an HO3 or HO5 policy, has denied coverage to your claim, you need to work with an attorney to secure the reimbursement that you are owed. It is often necessary to work with an attorney simply because insurance companies know that their customers do not understand the fine print of a policy, and hope to confuse them or delay full payments as long as possible.
Resources:
naic.org/prod_serv/HMR-ZU-14.pdf
iii.org/insuranceindustryblog/how-many-homes-are-insured-how-many-are-uninsured/