Exploding Tesla Causes Safety Concerns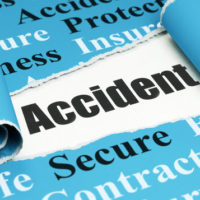 When a car is involved in an accident, we certainly expect that the car could catch fire. In most cases, occupants of a car are able to get away from the vehicle, because most crashes do not cause the immediate and catastrophic explosion of a car. However, this was not the case for a Tesla that was involved in a serious accident a few days ago.
Tesla Explodes on Impact
The Tesla was involved in an accident that did not involve another car–rather, the Tesla spun out of control before hitting a median. Upon impact, the car exploded and became completely engulfed in flames, killing the occupant. The car was travelling between 75 and 90 miles per hour.
Even after the car was dragged from the roadway and put into storage, long after the accident, the car continued to ignite.
This isn't the first time Tesla cars have exploded. An accident in May, which killed two high school students, also drove off the road and collided with a wall before exploding.
Gasoline vs. Batteries
We tend to think of gasoline as highly flammable and prone to explosions. An electric car using a battery, such as a Tesla, should not explode as easily. But although battery and electric power is superior to gas in many ways, safety may not be one of them.
According to experts, a battery that is punctured or exposed to heat can ignite just as a gas tank can.
In some ways, battery powered cars (which can include cars of other makers, not just Teslas) can carry additional risk, because gasoline requires a spark to ignite, whereas batteries often do not. When ignited, battery fires are harder to extinguish and can burn hotter, making it more difficult for firefighters to put out explosions.
In fact, Tesla has issued special guidelines for emergency responders who attend Tesla crashes. One recommendation is for responders to be careful that live wires dot not accidentally reconnect.
In 2014, Tesla developed stronger shields that surround and protect the car batteries from exploding after being hit by road debris.
Like all emerging technologies, electric cars will have issues that are new or unexpected. And, just because a product explodes or causes injury does not by itself mean it is defective–we keep items in our house that we use every day and that can cause injury to us.
However, any technology sold to the public must not be inherently dangerous in its core design. For example, it may be reasonable to expect a battery to explode when a car hits a wall at 100 miles per hour. But if the car ignites at 40 mph because of a T-Bone accident in an intersection, which happens much more often, there may be an inherent defect in the design, giving rise to a products liability lawsuits.
If you are in any kind of accident involving a defective product, contact the Celeste Law Firm in West Palm Beach today for a free consultation to discuss whether you are entitled to compensation for your injuries.
Resources:
sun-sentinel.com/business/fl-bz-tesla-crash-battery-explosions-20180509-story.html
sun-sentinel.com/local/broward/davie/fl-ne-davie-tesla-crash-fole-20190225-story.html
https://celestelawfirm.com/the-dangerous-instrumentality-doctrine/