The Dangerous Instrumentality Doctrine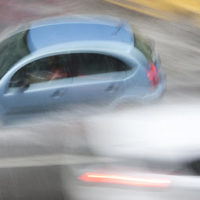 Let's imagine that you let someone borrow your car, and they get into an accident that injures someone else. Can you be held liable? You may not think so, but under the doctrine of dangerous instrumentality, you can be held liable for injuries, even when they are caused by someone else.
Making Owners Insurers of Safety
The dangerous instrumentality doctrine makes an owner virtually the insurer of others' safety when it comes to injuries caused by items that are considered dangerous instrumentalities— a car falls under that definition. Liability for an owner is capped at $100,000, or $300,000 if the car is loaned to someone negligently (for example, loaning it to someone underage, or who is drunk, or who you know is just a terrible driver).
In some cases, "owner" is easy to figure out, such as with a car, where the title lists who the owners are. Other dangerous items—think of a chainsaw—don't have a piece of paper with an owner's name on it. However, if you are an owner of a dangerous instrumentality, the mere fact that the item has caused injury to another makes you partially or fully responsible for the injuries the item causes, even if you had no direct involvement in the accident.
Because the liability is strict, you don't need to foresee that whoever you let use your car could cause an accident. Even if the person using your car has no history of accidents and a clean driving record, and there's no way to anticipate that they would get into an accident, the owner is still liable.
Exceptions to and Items Subject to the Rule
There are limited exceptions to the rule when it comes to cars. Owners are not liable for injuries that may be caused by valets or repair shops using or driving the car. Leasing companies are not liable for the actions caused by the drivers of leased vehicles. As you may imagine, you are not liable for the use of your vehicle when it is stolen.
To see if an item is a dangerous instrumentality, you may need the help of an attorney, because there is no comprehensive list of what is and what is not dangerous, and some of the distinctions that do exist make little sense. For example, golf carts, cars and airplanes are dangerous instrumentalities, but a court case determined that a tractor is not.
The are nuances, for example, if mom and dad have titled a car in their name, but the car is really housed with an adult child, and the child drives the car every day and maintains it. The child is the actual owner of the car, even if he or she is not on the title. In that case, the child may be liable and not the parents—even though they are legally on the title.
Contact the Celeste Law Firm in West Palm Beach today for a free consultation to discuss making sure all parties liable for your injuries are identified and held responsible.
Resource:
https://www.stetson.edu/law/lawreview/media/floridas-dangerous-instrumentality-doctrine-25-1.pdf
https://celestelawfirm.com/why-getting-treatment-is-especially-important-in-car-accident-cases/