Employee Misconduct and TPD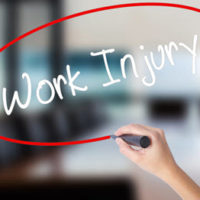 If you get injured on the job, or if you suffer a workplace illness that was caused by your occupation, your employer must pay you lost wages (temporary partial disability – TPD) when your condition renders you unable to earn at least 80% of your normal weekly wages. However, these benefits can be denied if your employer proves that you engaged in misconduct. Unfortunately, some employers may fabricate or exaggerate your conduct causing the workers' compensation carrier to terminate your TPD benefits for "misconduct." In that case, you need to immediately contact an experienced West Palm Beach workers' compensation attorney to protect your rights.
What is Misconduct?
According to Florida statute 440.02 (18), misconduct includes the following:
Willful or wanton disregard of an employer's interests, such as the deliberate violation or disregard of standards that the employee is expected to uphold; or
Carelessness or negligence as to manifest culpability, wrongful intent, or evil design, or carelessness or negligence that shows an intentional and substantial disregard of an employer's interests or the employee's duties and obligations to their employer.
The employer has the burden of proving by competent substantial evidence that the injured worker engaged in misconduct. Examples of misconduct include:
Chronic absence or tardiness;
Violation of employer's rules; or
Criminal activity.
Example of When Workplace Misconduct Did Not Take Place
An injured employee said that she felt like punching the lights out of a coworker who she felt was responsible for her injury, as reported by LexisNexis. The injury was caused by a door that was opened by said coworker, and this was the second such injury caused by that coworker. The employer attempted to terminate the injured employee's benefits, but the Judge of Compensation Claims ruled that misconduct did not occur because the supposedly threatening statements were just blowing off steam and did not rise to the level of disrupting the employer's business.
Reach Out to a West Palm Beach Workers' Compensation Attorney Today
If your temporary partial disability (TPD) benefits (60% of your AWW when you are placed on light-duty) have been terminated based on the false accusation that you engaged in employee misconduct, you deserve to be represented by an attorney that has your best interests at heart. Call the West Palm Beach workers' compensation lawyers at Celeste Law Firm today for immediate assistance.
Resource:
lexisnexis.com/legalnewsroom/workers-compensation/b/recent-cases-news-trends-developments/archive/2016/06/02/florida-angry-thoughts-about-co-worker-do-not-constitute-employee-misconduct.aspx