Does it Pay to Shop For Better Homeowner's Insurance Rates?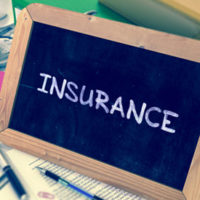 Many people take whatever homeowner's policy is available to them, and don't give much thought to cost. It's not that they don't care what they pay—surely they do—but many just don't think that price shopping will do any good, because all homeowner's insurance premium prices are about the same. But, in fact, the high and low costs of coverage largely depend on where in the country the property is located all else being equal.
Variances Differ Depending on Where Your Property is Located
Areas with historically higher risk of damage due to natural disasters carry higher premiums. A policy in Florida costs more than a policy in Montana. But, is the variance in the cost of policies available? A recent article demonstrates that there may be. The good news for Floridians is that even though insurance may be expensive, there are options.
In areas where policy costs are lower, such as Montana, the difference between the most expensive and least expensive policy is nominal. Because policy premiums are so low—some as low as about $200 per year—there simply isn't much room for variation. Of the 20 states that had the least variance between the most and least expensive policies, 8 counties in Montana made the list, as did 6 in Maryland.
There was great variance in policy provisions and premium costs in high-risk areas. For example, in Texas, where floods and tornadoes are a risk, one county had a variance of over $5,000 per year in premiums. The same gap existed for policies written in Monroe County, Florida. In Louisiana, where hurricane damage is a high risk, the variance between the most and least expensive policy was about $4,800 in 2017.
Equalizing in a Single State
In California, the variance between most and least expensive policy premium was greatest in the San Francisco area, but that was only by about $500. But in Texas, the difference between counties was thousands of dollars.
Florida premiums only varied by $275 for every $1,000 of coverage, on the low end of the variance nationally. However, because home values are higher and coverage more expensive, there is still a drastic difference in the cost of policies, making it a smart idea to shop around for coverage.
Do you have questions about homeowner's coverage or policies in West Palm Beach? Contact the Celeste Law Firm today for a consultation about helping you with your homeowner's insurance dispute.
Resource:
cbsnews.com/news/how-homeowners-insurance-costs-vary-wildly/