Do I Need Homeowners' Insurance?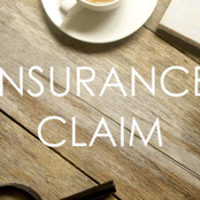 If you have a mortgage with a bank, the lender will require that you purchase insurance to protect the home against fire, natural disasters, and other types of damage. Homeowners' insurance can be purchased at a very low rate for beginning packages, and there is no reason that a homeowner should ever go without insurance. To learn more about homeowners' insurance and the package right for you, contact a qualified insurance broker. If you have filed a claim and have been denied or presented with a low offer, contact a West Palm Beach attorney at Celeste Law Firm today.
Insurance Covers Your Home When it Gets Damaged
Probably the most obvious reason that homeowners' insurance is necessary in Florida is because of severe weather. Homeowners' insurance typically protects your home from a variety of natural disasters, theft, and other forms of damage, including the following:
Fire;
Hurricane or tropical storm;
Tornado;
Sinkholes;
Vandalism;
Theft;
Flood–only if you purchase flood insurance through the National Flood Insurance Program; and
More.
Unfortunately, Florida has the highest average homeowners insurance premium in the country at over $2,000, according to the Insurance Information Institute. But, when you consider the average cost of a new roof (something that is typically damaged in a hurricane) at $7,225, having insurance with a high premium still makes sense. (Contractors typically price roofs at $3.50 to $5.00 per foot, and the average roof is 1,700 square feet).
Protecting Your Liability, Personal Belongings, and More
Homeowners' insurance protects your when you are liable for another person's injury on your property. If a neighbor kid falls down a flight of stairs in your home, you may be held liable, and without insurance to protect you financially, you could pay very expensive damages. Homeowners' insurance also protects your valuables within your house or condominium in the event of natural disaster, vandalism, fire, or theft.
Read the Fine Print Carefully
When you make a decision about your homeowners' insurance, it is important to fully understand the contract and what you are receiving from your payments. You must also take careful stock of your personal belongings in order to figure out how much you own and what needs to be insured. Many people vastly underestimated the value of their personal property, and when it comes time for replacement they are left with a low-ball offer. Photograph your personal property and keep it in a safe, secure place in case of a disaster.
Contact a Homeowners' Insurance Lawyer Today
Protecting yourself and your home with homeowners' insurance is a must. To get started today, an attorney can help you understand what you need. Additionally, if you are facing a denied claim, you need experienced legal help at once. Do not hesitate to call the West Palm Beach-based Celeste Law Firm today.
Resource:
iii.org/fact-statistic/facts-statistics-homeowners-and-renters-insurance