Denied Mold Claim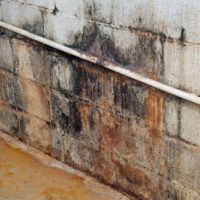 Was your mold claim denied by your homeowners' insurance provider, or did they offer a settlement that is simply far too low to repair the damage? If so, there is still hope. A large percentage of mold claims are denied the first time around by insurance companies, and you may have nothing to worry about so long as you pick an attorney with the experience, knowledge, and legal clout to go up against your homeowners' insurance carrier. Yet, some mold claims are more complex than others, and the tricky legal terminology and fine print of your insurance policy may actually prevent you from receiving what you originally thought was possible. Typically, you homeowners' insurance policy has limits for mild remediation. Our law firm is adept at negotiating out of court or taking your claim to trial if necessary. Do not give up hope if your mold claim was denied. Contact us today.
Health Complications Caused by Living with Mold 
First of all, mold smells bad and is an eyesore. According to the Centers for Disease Control and Prevention (CDC), mold exposure can cause the following:
Rash;
Skin irritation;
Throat irritation;
Itching;
Coughing:
Wheezing;
Eye irritation;
Obstructive lung disease;
Serious lung infections; and
Asthma.

Because of these serious health issues, we understand just how infuriating it can be dealing with an uncaring, unresponsive insurance company. We will help you force them to make this situation right.
Causes of Mold
Common causes of mold include:
Leaking roof;
Humidity;
Leaking or broken pipes;
Leaking windows;
Leaking dishwasher or washing machine; and
Improperly installed or damaged flooring.
Significantly Reduced Payouts Started in Early 2000s
Florida homeowner's special provisions allow for insurance companies to get away with a lot, including only covering a maximum of $10,000 for mold damage in some policies. Insurance companies like virtually all large companies, put profits before the customers they serve, and they used a lot of these profits to lobby for insurance reform a number of years ago. These reforms drastically limit the coverage that insurers often have to pay. In fact, these provisions allow insurers to include the cost of testing into the total payout of $10,000. And, as you are probably well aware of, serious mold damage can amount to much more than $10,000. There are ways around this policy maximum that an experienced attorney may be able to help you with.
A West Palm Beach Lawyer is here to Help
Your insurance company has a responsibility for providing fair, swift payment for damages to your home, including mold or fungi. Call the West Palm Beach lawyers of the Celeste Law Firm at 561-478-2447 today to hold them accountable.
Resources:
cdc.gov/mold/dampness_facts.htm
argforms.com/forms/HO%2001%2009%20(01%2006).pdf