Condominium vs. House Insurance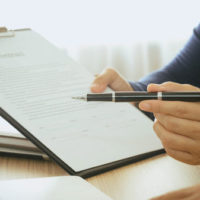 High Prevalence of Condos in South Florida
Florida has the highest number of residents who live in Community Associations, which include homeowners' associations, condominium communities, and cooperatives, according to the 2016 Community Association Fact Book. In fact, 9.7 million Floridians live in these types of communities. Condo sales have been up in South Florida, while house sales are down, according to the South Florida Business Journal.
What Type of Insurance Does a Condo Owner Need?
Depending on the type of home you live in, you either need insurance for a house or for a condominium. There are a few major differences between these two types of insurance, particularly because condominiums have an overarching Homeowners' Association (HOA) that pays to repair major covered losses.
Personal Property Damage: The Same for Condos and Houses
The only similarity of condominium insurance with a homeowners' policy is regarding personal property. Taking inventory of your personal belongings within your home is important.
Liability
Liability coverage for injuries to third-parties under condominium law applies to injuries that occur inside the condominium; everything else, from the parking lot to any shared gym facilities, is not the responsibility of the condo owner, but, rather, the condominium association.
Dwelling Coverage
When you buy a house, you own everything from the walls to the exterior, as well as the property the house sits upon and any additional structures. Because of this, the policy that select should include enough coverage to completely rebuild everything in like kind in the event of a major catastrophe. As for condominium insurance, typically the only thing that you are responsible for insuring is the interior. This includes everything from the studs and drywall in, and excludes the exterior structure of the building, sidewalks, parking spaces, and usually front porch areas and front walkways. Windows, however, are typically the responsibility of the condo owner. As such, a condominium owner should have coverage sufficient to cover the cost of rebuilding the interior of the condominium. The condominium association is responsible for providing insurance for the exterior of the building, for painting, and for major structural repairs to the property and buildings.
A West Palm Beach Lawyer Can Help
It is important to purchase the right type of insurance for your specific home type and the value of your personal property. An attorney can help you figure out what type of insurance you need, and can assist you in filing claims and, if necessary, a lawsuit against your insurance company when they deny your claim. Call the West Palm Beach homeowners' insurance attorneys of the Celeste Law Firm today.
Resources:
bizjournals.com/southflorida/news/2018/02/21/south-florida-home-sales-down-condo-sales-up-in.html
caionline.org/AboutCommunityAssociations/Statistical%20Information/2016StatsReviewFBWeb.pdf