Can Heart Disease be Covered by Workers' Compensation for Non-First Responders?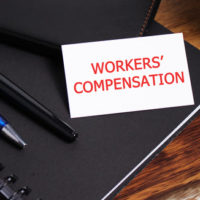 Florida's Heart/Lung bill offers workers' compensation benefits to first responders when they get tuberculosis, heart disease, and hypertension. It is assumed that their line of duty was the main contributing factor for their illness, and their employer must prove otherwise if they wish not to provide workers' compensation benefits. However, can non-first responders file a heart disease claim for workers' compensation benefits? The answer is yes. But, you must be able to prove that your line of work was the reason that you developed the heart disease, and that is never easy.
Proving that Employment Caused Heart Disease is Challenging
As with any injury on the job, in order to receive workers' compensation benefits, you and your attorney must be able to prove that the injury was caused on the job, as well as the fact that it was not a pre existing condition. Perhaps you were exposed to certain chemicals or toxins at work that lead to the heart disease condition. Over exhaustion from lifting heavy objects or being exposed to serious heat could be a potential cause of heart disease (such as heart attack). A medical treatment such as the stress of an MRI, that caused a heart attack and was performed in order to fix another work-related injury can be another cause of work-related heart disease.
Heart Disease, Stress, and Other Non-Traditional Workplace Injuries Now More Commonly Accepted by Employers as Workplace Injuries
Thankfully, it is becoming more common practice to file for non-traditional workers' compensation injuries and illnesses such as stress. This is happening because 1) employees are now more apt to believe that there is a link between workplace stress and their health, 2) more workers' compensation state laws specify stress, and 3) doctors are more likely to admit that work environment and conditions cause certain illnesses and psychological disorders. According to the Harvard Business Review, "More of the medical community accepts a cause-and-effect relationship between workplace stress and such illnesses as heart disease, hypertension, upper respiratory infections, peptic ulcers, reduced immunity, migraines, depression, and suicidal tendencies."
Heart Disease in Florida
According to the Florida Department of Health there were 57,410 deaths due to major cardiovascular disease in 2014. That number represents 33 percent of all deaths in Florida. Heart disease includes atherosclerosis, ischemic stroke, heart attack, heart failure, heart valve problems, coronary artery disease, and heart failure. The older you are, the more likely that you will suffer from heart disease. In 2013, 23.4 percent of Floridians 65 and older reported that a healthcare professional informed them that they had a stroke, coronary disease, or a heart attack. Regardless of your age or the physical nature of your job, you may still be at risk of heart disease.
Contact an Experienced Palm Beach Attorney Today to Discuss Your Heart Disease Workers' Compensation Claim
If you were injured on the job or are suffering from a work-caused heart disease complication, contact one of our experienced West Palm Beach workers' compensation attorneys today. The lawyers of Celeste Law Firm are here to help you at a moment's notice and can be reached at 561-478-2447 today.
Resources:
hbr.org/1985/03/whos-liable-for-stress-on-the-job
floridahealth.gov/diseases-and-conditions/cardiovascular-disease/index.html