Apportionment and Permanent Total Disability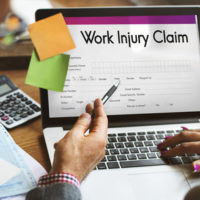 Permanent total disability is reserved only for workers who have suffered a catastrophic injuries or health complications that render them incapable of performing work in the future. Such conditions must meet the standards set in Florida statute 440.15, which states that the employee must be incapable of performing a full range of sedentary employment within a 50 mile radius of his/her home. Unless it can be shown by the employer/carrier that an employee is capable of performing sedentary work, all of the following conditions are presumed to be totally disabling:
Spinal cord injury involving severe paralysis of an arm, a leg, or the trunk;
Amputation of an arm, a hand, a foot, or a leg involving the effective loss of use of that appendage;
Severe brain or closed-head injury as evidenced by:

Severe sensory or motor disturbances;
Severe communication disturbances;
Severe complex integrated disturbances of cerebral function;
Severe episodic neurological disorders; or
Other severe brain and closed-head injury conditions at least as severe in nature as any condition listed above

Second-degree or third-degree burns of 25 percent or more of the total body surface or third-degree burns of 5 percent or more to the face and hands; or
Total or industrial blindness.
Dictionary of Occupational Titles
A person deemed permanently and totally disabled is eligible to receive 66.7 percent of his/her average weekly wages throughout the period of the condition until age 75. The Dictionary of Occupational Titles lays out the strength and fitness tests, or physical demands, of all occupations. These occupations identify "sedentary, light, medium, heavy, and very heavy work," according to the Florida Bar Journal. The demands of each job, set at an average successful work performance, include the categories of "lifting/carrying, pushing/pulling, standing/walking, and sitting."
Apportionment
If you had a pre existing injury before you were permanently disabled in the more recent accident, your workers' compensation benefits may be reduced. When this happens, it is called apportionment. Your employer has the right to pay a reduced amount based on the logic that your previous injury caused a permanent reduction in your work capacity. Moreover, if the more recent injury caused the pre existing injury to worsen, you will not be compensated for it. You will only receive compensation based on the severity of the recent injury. However, just as with apportionment in non-permanent total disability cases, with the guidance of an experienced attorney it will be difficult for your employer to prove that apportionment is just. Your employer must prove all of the following in order for apportionment to occur:
The previous injury caused an earning capacity loss;
You were compensated for that injury;
The previous injury had caused a disability prior to the new injury;
The previous injury was the cause of disability after the more recent accident; and
The previous injury was to the body, such as the head, neck, or back, and not to a limb.
Contact an Experienced South Palm Beach PTD Workers' Compensation Attorney Today
If you suffered a workplace accident and were permanently and totally disabled, you deserve to receive benefits that will go as far as possible in supporting yourself and your family over the years to come. Contact our West Palm Beach attorneys today of the Celeste Law Firm at 561-478-2447.
Resource:
leg.state.fl.us/Statutes/index.cfm?App_mode=Display_Statute&Search_String=&URL=0400-0499/0440/Sections/0440.15.html