Aid and Attendant Care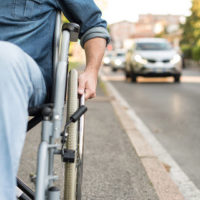 After a serious injury, it is not uncommon for an injured worker to rely on a home aid and attendant-care person to help him/her with activities of daily living (ADL's). However, procuring these benefits can be difficult. If you were seriously injured on the job or became sick as a result of the work that you did, you deserve the legal assistance that only a professional West Palm Beach workers' compensation attorney can provide.
Professional Home Attendant Care
Attendant care is care given by a trained professional attendant "which is beyond the scope of household duties," per Florida Statute 440.13. As such, medically untrained family members are prohibited from performing professional attendant care and receiving compensation typically paid to a professional. However, family members may be compensated for nonprofessional aid, as described below.
It is the employer's responsibility to furnish the injured employee with medically necessary treatment for as long as is necessary to ensure recovery. These medically necessary types of treatment include:
Medicine;
Medical supplies;
Durable medical equipment;
Orthoses, prostheses;
Transportation to authorized doctors;
Payment of all authorized medical provider's bills;
Home modifications; and
Aid & Attendant care.
Chiropractic treatment is available but not more than 24 treatments or 12 weeks after the initial chiropractic treatment.
Nonprofessional Attendant Care
Nonprofessional aid and attendant care may be performed by family members to help the injured worker move about, feed, bathe, groom, clean the house, wash clothes, and drive the injured worker to appointments. Victims of serious injuries who require aid and attendant care must secure a prescription from an authorized doctor before aid and attendant care is provided. Compensation for the family member is as follows:
A family member who is not employed may be compensated with the federal minimum hourly wage;
A family member who is employed and decides to leave his/her job will be compensated at the per-hour rate of his/her employment, as long as that does not exceed the reasonable and customary costs of this type of home care in the community;
A family member that is employed and stays at his/her job can be compensated at the per-hour rate of his/her current employment.
A family member can only be compensated for a maximum of 12 hours per day. Professional caregivers may be compensated for 24 hours. Family members include a spouse, father, mother, brother, sister, child, grandchild, father-in-law, mother-in-law, aunt, or uncle.
Reach Out to a West Palm Beach Attorney Today
You sacrificed a lot for your employer, and you deserve to be given the finest medical and home attendant care services possible, especially if you are catastrophically injured. Getting this care is usually difficult due to employers and insurance carriers tending to fight it to save a dollar. You need an experienced West Palm Beach workers' compensation attorney to fight for your rights; call the Celeste Law Firm today.