Wrongful Death or Injury by Electrocution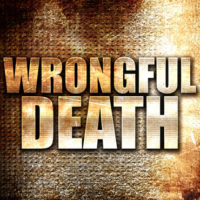 A man left behind his wife and two daughters this past summer when he was fatally electrocuted by a downed power line in Tampa. He was riding his bike along a popular recreational trail when he made contact with a downed, live powerline. The man's widow filed a wrongful death lawsuit against the company, Tampa Electric Company, for its negligence that lead to her husband's death, according to the Tampa Bay Times, alleging that the company knew or should have known about the downed powerline.
Electrocution can happen virtually anywhere: unsafe home products, toys, power lines, damaged electrical utilities, and unsafe premises all pose a potentially lethal risk. Electric shock can cause serious burns, cardiac and neurologic issues, permanent disfigurement, and death. If you have been injured by electrical shock, or a loved one lost their life due to electrocution, you may be entitled to pursue a claim for compensation.
Electric Company's Knowledge of Danger is Key to Lawsuit
The lawsuit against the Tampa Electric Co. alleged that the company knew about the downed power lines because of blackout complaints along the causeway and darkened streetlights. Because the company allegedly knew about the outage, and because summer storms are quite common in Florida, the suit argues that the electric company should have known that those particular wires were live and downed. According to one of the family's attorneys, "The family feels like this trail was left totally unprotected. This was a summer storm, not something that's foreign to an electric company operating in Hillsborough County, and they chose to put those wires above ground in a very dangerous spot." Knowledge of a hazard is usually necessary in a personal injury or wrongful death lawsuit. If real knowledge is not possessed by the defendant, constructive knowledge may be. Constructive knowledge is defined as knowledge that a reasonably careful or diligent person should have had in that particular circumstance. And, according to the family's attorney, "You can expect lots of people getting exercise to be out there. They received notices about outages in the area. We don't think [Tampa Electric's] lack of response was appropriate under these circumstances."
Call a Personal Injury or Wrongful Death Lawyer Today
If you have been injured by a downed power line, electrical outlet, irresponsibly placed extension cord, unsafe child's toy, poorly manufactured home consumer product, or other type of electrical shock, we strongly encourage you to seek experienced counsel. If a loved one lost his/her life because of another's negligence, you may be entitled to monetary damages under Florida's Wrongful Death Act. Call the West Palm Beach wrongful death attorneys of Celeste Law Firm today at 561-478-2447 for help with your case.
Resources:
leg.state.fl.us/Statutes/index.cfm?App_mode=Display_Statute&URL=0700-0799/0768/0768.html
tampabay.com/news/courts/civil/lawsuit-filed-in-power-line-electrocution-of-bicyclist-on-courtney-campbell/2314125