Workers' Compensation Fraud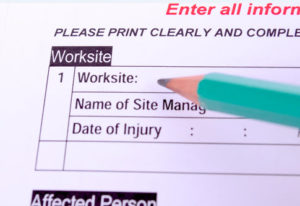 When employees get hurt on the job, it does not matter if they were at fault or it was their employer's negligence that caused the accident; workers' compensation works as a no-fault system. However, that does not stop employers/carriers from denying benefits to their employees for a variety of reasons such as the employee is faking the injury or exaggerating its severity, the injury is a preexisting condition, the injury occurred off the job site, or that the employee was intoxicated at the time of the accident. These arguments are often baseless accusations designed to thwart or delay benefits. But, these accusations exist, in part, because workers' compensation fraud does happen albeit on an infrequent basis. While it is true that a minority of injured workers do commit fraud, so too do employers commit fraud. In fact, there is ample evidence that employer fraud accounts for greater workers' compensation insurance premium increases than employee fraud, according to the Coalition Against Insurance Fraud.
What is Fraud?
According to Florida statutes 440.105, it is unlawful, "To knowingly make, or cause to be made, any false, fraudulent, or misleading oral or written statement for the purpose of obtaining or denying any benefit or payment…" Additionally, it is unlawful for an employer to "knowingly misrepresent or conceal payroll, classification of workers, or information regarding an employer's loss history which would be material to the computation and application of an experience rating modification factor for the purpose of avoiding or diminishing the amount of any workers' compensation premiums."
Major Cases of Fraud: Employers Fail to Pay Premiums
When fraud occurs, regardless of the type, taxpaying citizens are ultimately the losers in the process. Employers commonly misclassify employees so that they do not have to pay the proper (higher) insurance premium. Employer fraud is the most costly of insurance frauds and has the biggest impact on the workers' compensation system. However, employee fraud makes the headlines and "injury-faking" employees are blamed for any rise in cost of premiums and decrease in benefits.
Employee Workers' Compensation Fraud
Most employee workers' compensation fraud occurs when an employee knowingly omits information or "bends" the truth about their injury or disability. Common types of employee fraud include:
Faking the injury or exaggerating the injury;
The injury occurred off the job;
There was a preexisting condition or injury; and
Malingering, or staying at home collecting benefits even after the injury has healed.
If a Judge of Compensation Claims determines that an injured worker has committed fraud, he or she may dismiss the case. There are certainly gray areas when it comes to receiving workers' compensation benefits. For example, an employee might have injured his or her back five years ago, it healed, but after a work accident, or by overuse, his or her back was reinjured; certainly the injured worker may have forgotten to mention in deposition, to his or her doctors, or to the court of the previous back injury because the injury got better or resolved. If you were hurt on the job, your first step is to contact an experienced attorney. Call the  West Palm Beach workers' compensation attorneys of Celeste Law Firm today at 561-478-2447.
Resource:
insurancefraud.org/scam-alerts-workers-compensation.htm