Workers' Compensation Apportionment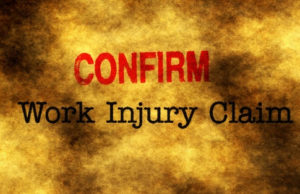 Many employees who get injured on the job wonder if they will qualify for benefits, or if they will be forced to pay the medical bills and other expenses on their own. This worry is compounded when the accident or overuse injury happens to an area that has been injured in the past. An employer and insurance company will seize any reason to deny benefits to an injured worker in order to dodge their responsibility to pay. If you were injured on the job, your first step should be to call an attorney.
I Have a Previous Injury. Will I be Denied Workers' Compensation Benefits?
Florida statute 440.15 states, "The fact that an employee has suffered previous disability, impairment, anomaly, or disease, or received compensation therefor, shall not preclude her or him from benefits…" Therefore, an employer cannot deny your benefits simply because you were injured in the past. If you received benefits for a workers' compensation claim in the past, you are still eligible for benefits in the present and future.
What is Apportionment?
An employer may be able to apportion the amount of benefits you receive based on a previous injury. This means that you will be given fewer benefits because the previous injury caused a permanent earning capacity loss. It is rare that your previous injury will be proven to have caused a permanent earning ability loss. It is even more rare that all of the other necessary criteria are satisfied for apportionment (see below). As such, with the help of an attorney you will likely be able to defeat apportionment, enabling you to receive full workers' compensation benefits.
Your Employer Must Show that All Apportionment Criteria are Met
Employees who have been injured may have their injury apportioned to an earlier injury or condition only when all four criteria are met:
There was a previous earning capacity loss evaluation for the earlier injury;
The employee was compensated for said past injury;
The previous injury was causing a disability before the new injury occurred; and
The previous injury was causing a disability after the accident.
Contact an Experienced West Palm Beach Workers' Compensation Attorney Today
Working conditions have slowly improved over the years. In 2004, Florida suffered 442 workplace fatalities. In 2014, that number decreased to 228, according to the Bureau of Labor Statistics. However, the world is still an imperfect place, and with insurance lobbyists and large corporations both working to deny and "reform" workers' compensation in nearly every state, including Florida, it is becoming more and more difficult for honest employees to receive the full amount of benefits they deserve. The maximum benefits an employee may receive has been diminished by the Florida Legislature over the years so it is crucial for injured workers to fight apportionment.
If you were injured at work and are receiving diminished benefits due to apportionment or are being denied benefits, contact the compassionate  West Palm Beach workers' compensation attorneys with the Celeste Law Firm today at 561-478-2447. We are eager to help you.
Resource:
bls.gov/iif/oshwc/cfoi/all_worker.pdf