Will You Need a Medicare Set Aside When You Settle Your Workers' Compensation Case?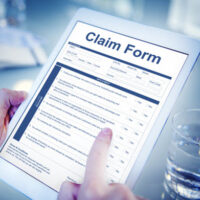 To understand what an MSA is, you must first understand how Medicare works when it comes to personal injury or workers' compensation cases.  Medicare is a secondary payor. That means that if there is another source of funds to pay for medical care, that source must be used before Medicare. If Medicare is used, and another source becomes available later on (such as is the case in many personal injury settlements or verdicts), you must pay back Medicare some of the money used for medical care during the pendency of the claim.
For example, assume that you settle a personal injury case with the insurance company for $50,000 and Medicare paid or may pay for future medical care related to the injuries related to the accident in question. Medicare, through the Center for Medicare Services (CMS) will want some of the $50,000 set aside towards payment of future medical care.
Future Medical Expenses
MSA's are necessary in workers compensation cases if the settlement is greater than 25,000 and the client is entitled to Medicare.
Medicare will not pay for future medical care unless part of your workers compensation settlement money is placed in a separate account and used to pay bills associated with your workers compensation injuries and when that account is depleted, Medicare will kick in.
Are They Required?
In the world of workers' compensation, MSAs are mandatory in cases where the victim is a Medicare recipient or likely to be eligible for Medicare within twelve months. In personal injury cases, it is not so clear whether that separate trust needs to be created from the proceeds of your verdict or settlement.
Unfortunately, many personal injury settlement agreements do not identify how the settlement is allocated regarding medical care. There is just a lump sum settlement figure. This makes it difficult to ascertain a sum that satisfies Medicare's interests.
Medicare could potentially sue you, your injury attorney but most likely the insurance company for spending settlement money on something other than future medical care.
We can help you understand what to expect in your injury or workers' compensation case, from start to finish. If you have been injured in an accident, contact our West Palm Beach workers' compensation lawyers at the Celeste Law Firm today.