Why Getting Treatment is Especially Important in Car Accident Cases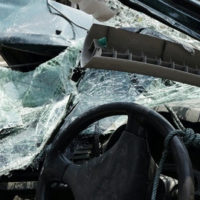 Treating with your doctors following a car accident is important towards achieving full recovery. It is also important to document you injuries for possible presentation in court.
Showing a Threshold Injury
In Florida, in order to recover monetary damages, you must establish a permanent injury.
You may wonder, "don't I need a permanent injury in any kind of case to recover damages?" Legally, you do not. For example, in a slip and fall, if you break your wrist, need 4 surgeries, but miraculously eventually recover with almost no impairment, pain, or lack of function, you can still legally be awarded damages. The future damages awarded may be less because of your recovery, but you can still recover for pain, suffering, or anguish during the time you were injured and recovering.
But car accidents are different. If you, hypothetically, make a full recovery with no loss of function, you are legally not allowed to claim any future damages. You can recover for past medical bills or lost wages, but not future pain and suffering or loss of earning ability.
Failing to Treat
Some people involved in car accidents do not continue to see doctors, making it difficult for the attorney to convince an insurance company or jury of permanency.
Some accident victims stop seeing doctors because they are frustrated with their lack of progress. Some are too busy. Some can no longer afford to see a doctor or lost their health insurance. Some, thankfully, get better.
But, when you haven't seen a doctor in a year, yet you still complain of nagging pain in your neck, it is very difficult to convince a jury that you have a permanent and severe injury.
Personal Injury Protection (PIP)
Florida Law requires all car owners to carry personal injury protection (PIP) coverage. Unbelievably, liability insurance is not required. PIP pays for medical expenses and/or lost wages without demonstrating liability or permanency. Your PIP coverage pays bills even if you crash into a tree.
PIP coverage is intended to provide funds to get back on your feet without having to file a lawsuit and without protracted litigations.  PIP payments are offset against a jury verdict.
Car accident cases can be more complex than you may think. Contact the Celeste Law Firm in West Palm Beach today for a free consultation to discuss your accident.
Resources:
valuepenguin.com/car-insurance/how-pip-works-florida
leg.state.fl.us/Statutes/index.cfm?App_mode=Display_Statute&Search_String=&URL=0600-0699/0627/Sections/0627.737.html