Tax Exemptions for First Responders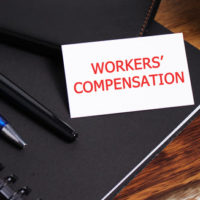 The work of a first responder is dangerous. In fact, first responders such as EMTs, firefighters, and police officers are all on the top 10 list of most dangerous occupations, according to Time. Dangers include traffic collisions, violence, working around toxic substances, smoke inhalation, burns, and severe psychological injury that can lead to depression, PTSD, anxiety, and suicide. Florida recently passed a law that could help some first responders cope with the injuries they have sustained. An experienced West Palm Beach workers' compensation attorney may be able to help you obtain these benefits if you qualify as a permanently or totally disabled.
Florida Approves Tax Exemption for Totally and Permanently Disabled First Responders
A 2017 statute provides tax exemptions to first responders who have become disabled in the line of duty. The Florida Property Appraiser's Office is currently accepting applications for the 2017 tax year from first responders who meet the qualifications. To learn more about this process and find out if you qualify, you need to contact an experienced West Palm Beach workers' compensation attorney at once.
What are These Tax Exemptions and how do They Help Me? 
These tax exemptions provide relief from property taxes on a primary residence within Florida. They can go a long way to helping disabled first responders cope with the financial difficulties of their situation.
Who Does this Apply To? 
This property tax exemption applies to any first responders who have been injured on the job and permanently and totally disabled. First responders are law enforcement officers, correctional officers, firefighters, emergency medical technicians, and paramedics. Volunteers in these positions are also eligible if employed by a Florida agency.
To support the claim of permanent and total disability, an applicant must submit documentation from the following:
Social Security Administration or Florida Retirement Services;
Two letters from Florida physicians that list the mental or physical injuries that caused permanent and total disability; or
A certificate from the organization that employed the individual at the time of injury, certifying a detailed account of the incident, the resulting injuries, the date of the incident, the address of the employer, and the author.
For the tax exemption to apply, an individual must have been disabled in the line of duty. This applies to any emergency response but varies depending on the job and the injury. Training exercises that were approved by an agency are also considered part of the job of a first responder. If a first responder is permanently disabled due to a mishap during training, they will also qualify for the tax exemption. The injuries must not be due to any negligence on the part of the disabled first responder.
Call a Lawyer for Help Today
If you were employed by a Florida agency and were severely injured on the job, call a West Palm Beach workers' compensation attorney for help. Contact the Celeste Law Firm at 561-478-2447 today.
Resource:
time.com/money/4447194/dangerous-jobs/