Supplemental Security Income: Benefits for Disabled Children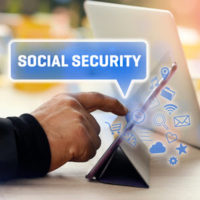 Supplemental Security Income (SSI) under the Social Security Administration is a resource for low income senior citizens aged 65 or older, as well as the blind or disabled. Additionally, children under the age of 18 can qualify for SSI benefits if they have certain physical or mental disabilities and the income of their family is below the required threshold. SSI benefits are often a life-saving resource for families with very disabled children up to the age of 18 (and sometimes up to the age of 22). The current maximum SSI benefits a disabled child can receive in Florida are $733 per month, according to Employ Florida. The SSA limits benefits to $30 per month for children who are living in a medical care facility that is covered by their insurance.
Who Can Qualify for Child SSI Benefits?
Children under the age of 18 and students under 22 years old (and is regularly attending school) can be classified as a "child" for SSI benefits, according to the Social Security Administration (SSA). In addition, the child's disabilities must meet the Social Security Administration's guidelines of a disability and how that disability affects the child's everyday life. The physical or mental condition must result in "marked and severe functional limitations," which means that the condition must:
Seriously limit your child's activities
Be disabling, or be expected to be disabling, for at least 12 months; or
Be expected to result in death.
The child also cannot be working or earning more than $1,170 per month. Finally, the family's income, property, and even where they live is taken into account when determining eligibility. The SSA looks at the following financial and property information of the child's family:
Income;
Pensions;
Social Security;
Property, including everything owned by the family such as savings, home property, vehicles, and more; and
Living location.
The SSA usually does not take into account and of the following when determining the family's assets and income:
Food stamps (Supplemental Nutrition Assistance Program benefits);
The first $20 of monthly income;
The first $65 of monthly income from work, and half of the amount over $65;
Food, clothing, and shelter received from private nonprofit organizations; and
Home energy assistance.
Examples of Conditions that May Qualify for SSI
While the following is not a complete list, it is an example of some physical and mental conditions that may qualify for Supplemental Security Income:
HIV infection in addition to other impairments
Total blindness;
Muscular dystrophy
Total deafness
Down syndrome
Severe intellectual disability if child is four years or older;
Child's birth weight was below two pounds, 10 ounces; and
Cerebral palsy.
Contact the West Palm Beach attorneys of Celeste Law Firm Today for Immediate Assistance
Supplemental Security Income benefits are crucial for thousands of Florida families with mentally or physically disabled children. Feel free to call one of our Social Security Administration attorneys today to discuss the possibility of procuring SSI benefits at 561-478-2447. The Celeste Law Firm of West Palm Beach is here to answer any questions you have concerning SSI and SSDI benefits for your family and yourself.
Resources:
ssa.gov/pubs/EN-05-10026.pdf
employflorida.com/gsipub/index.asp?docid=50