Supermarket Injuries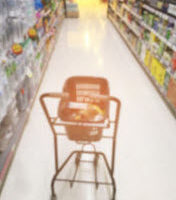 A Deerfield Beach grocery store employee was injured recently when her leg became trapped under a pallet moving device, called a low lift walkie, according to the Occupational Safety and Health Administration (OSHA). Motorized lifting devices come in all shapes and forms, and are one of the leading causes of grocery store, outlet store, and warehouse injuries due to their weight and potential for tipping over, or their load spilling. Firefighters had to use airbags to lift the low walkie off the woman's leg, according to the Sun Sentinel. While it may not appear so at first glance, supermarket and grocery store employees are exposed to a variety of potential hazards. Ultimately, if you have been injured as a supermarket employee, it is in your best interests to reach out to an attorney immediately for help.
Grocery Store Employee Slip and Falls
Falls can cause broken limbs, strained muscles, torn ligaments, and traumatic brain injuries. Falls are the leading cause of workplace accidents, including workplace accidents in grocery stores and supermarkets. Linoleum is an inherently slippery surface, and made even more dangerous when friction is taken away by liquid spills. Common liquids that cause slip and falls include:
Rainwater from customers' shoes;
Leaking pipes or leaking roof;
Water spilled in produce section; and
Broken or spilled liquid merchandise.
Trip and falls also occur when solid objects are left in walking areas, such as spilled merchandise, extension cords, and tools/equipment used during maintenance. Broken flooring, lack of hand rails, and improper lighting are also common causes of employee slip and falls. Regardless of the cause, and regardless of fault, if you are hurt on the job during a slip and fall, you will qualify for workers' compensation.
Customer and Coworker Violence
An Orange County Wal-Mart supervisor was stabbed to death by a former employee earlier this year, according to the Orlando Sentinel. Supermarket violence is not solely an issue with Wal-Mart. Shoplifters can turn violent when pursued, intoxicated or high customers will lash out with no warning, and robberies are common among 24-hour or late-hour establishments. Supermarket and large box store employees who are victims of violence while on the job are entitled to workers' compensation benefits, which will pay for medical expenses and partial wage replacement while out of work. Additionally, an injured worker may seek compensation from the violent third party via personal injury lawsuit, but, most of the time, that person is uncollectable.
Call a West Palm Beach Workers' Compensation Attorney Today
From slip and falls to customer violence, employees of all types of grocery stores deserve to be appropriately compensated for their injuries. If you have been injured on the job, a West Palm Beach workers' compensation attorney with Celeste Law Firm will be able to ensure that you are compensated fairly and in a timely manner.
Resources:
sun-sentinel.com/local/broward/deerfield-beach/fl-sb-deerfield-woman-trapped-beneath-pallets-20170802-story.html
osha.gov/SLTC/etools/pit/forklift/types/classes.html
orlandosentinel.com/news/breaking-news/os-wal-mart-stabbing-lee-road-20170301-story.html