Study Looks at the Most Dangerous Jobs or Professions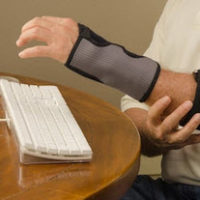 The best way to avoid being embroiled in the frustrating work of Florida workers' compensation benefits is to avoid getting injured in the first place. That's in an ideal world, of course, because many professions simply are more dangerous or expose workers to a higher chance of injury than other jobs.
Which professions have the highest risk of injury or hazards? A study conducted earlier this year compared a variety of starting jobs, which would normally be taken by those directly out of college. The study did not include every profession, but it did rank jobs based on a variety of factors, including job hazard.
Hazardous Entry Level Jobs
According to the study, the most hazardous entry level jobs were in construction-related fields. For example, welders, carpenters, and automobile mechanics were rated at the bottom (most dangerous). Dangerous jobs were not limited to "blue collar" jobs either–civil and environmental engineers also ranked as being very dangerous.
It's worth noting that the study considered the chance of working more than 40 hours a week as a hazard of a job. You cannot get workers' compensation benefits just for working too much, but this is why jobs such as patent and employment attorneys also ranked as some of the more hazardous jobs.
The least hazardous jobs (safest) were geophysicists, geologists and writers.
A USA Today study, which included all jobs, not just entry level, but which measured only fatalities on the job, found logging, fishermen, roofers, iron/steel workers, truckers, and police officers to be among the most dangerous jobs. Construction-related jobs were again overrepresented in the study.
Construction-Related Fields Carry Risk
Even if understandable, it is somewhat concerning to see so many construction-related professions as being the most hazardous.
Florida law requires any construction-related company to provide workers' compensation, so long as there are one or more employees. However, non-construction-related companies require at least four employees to be required to have workers' compensation insurance.
Despite the risk of harm on the job, many employers in the construction industry try to avoid providing workers' compensation benefits by hiring workers through subcontractors in order to pawn off the burden of providing the insurance to them. However, Florida law requires that contractors ensure their subcontractors have the required insurance for their workers before even starting the job.
If someone is injured working for a subcontractor, and the subcontractor does not provide the required workers' compensation insurance, the worker will legally be considered to be covered under the general contractor's policy.
If you are injured on the job no matter what your profession, contact us today at the Celeste Law Firm in West Palm Beach for a free consultation to discuss whether your employer's workers compensation company is treating you fairly.
Resources:
wallethub.com/edu/best-entry-level-jobs/3716/
usatoday.com/story/money/careers/2018/01/09/workplace-fatalities-25-most-dangerous-jobs-america/1002500001/
https://celestelawfirm.com/can-you-go-to-the-er-when-you-have-a-work-injury/