Psychological Conditions and Workers' Compensation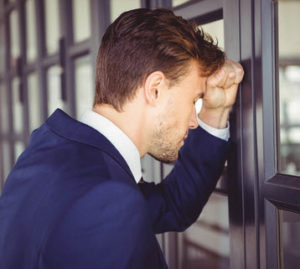 Work stress is an unfortunate fact of life for most people. While we can usually cope with stress by talking to friends, diverting our attention to our families, getting good sleep, and exercising, sometimes those things by themselves are not enough. It may be necessary to take time off work and seek professional help. Unfortunately, the Florida Workers' Compensation Statute does not provide coverage for psychological claims unless they are the result of physical injury. If you were suffered physically injured on the job that leads to psychological disorder(s), you may be entitled to workers' compensation benefits. Such psychological disorders include depression, anxiety, and post-traumatic stress disorder (PTSD).
Work is a Leading Cause of Stress in the U.S.
Angry bosses, self-centered co-workers, long hours, dangerous tasks, and high pressure can all take their toll on even the most robust employee, regardless of the job description. Americans are working longer hours for less pay than they have when compared to previous generations, which makes paying the mortgage, saving for retirement, and simply paying the grocery bills a challenge for millions across the country and in Florida. According to a recent American Psychological Association poll, work was one of the leading causes of stress for most Americans, second only to financial worries. While money was the most stressful issue for 64 percent of those polled, work accounted for 60 percent, family responsibilities were 47 percent, and health concerns were 46 percent of people's most pressing concerns, according to CBS News. However, to receive workers' compensation benefits for psychiatric disorder(s), the worker must have been physically injured on the job. Stress suffered by adverse work conditions is not covered by workers' compensation unless accompanied or caused by a physical injury.
Call a West Palm Beach Workers' Compensation Attorney Today
If you feel you are permanently disabled due to a psychological disorder, you must show that the psychological disorder caused by your on the job accident is a life-lasting condition disabling you from any kind of work. You may pursue PTD based on a psychological condition even if the physical injury is resolved. Contact the experienced  West Palm Beach psychological claims workers' compensation attorneys at Celeste Law Firm today at 561-478-2447 for immediate assistance in securing this crucial aid.
Resource:
cbsnews.com/news/the-biggest-cause-of-stress-in-america-today/
americanbar.org/publications/gpsolo_ereport/2013/july_2013/stressed_at_work_might_have_workers_compensation_claim.html