Paying Back Insurance and Medical Providers After an Accident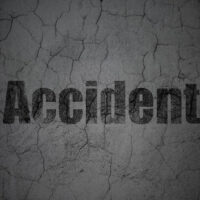 So you were in an accident but, thankfully, even before your personal injury case went to trial or was settled, you managed to have most of your medical bills paid for—or at least, some of your medical providers were willing to wait to be paid back. Do they actually have to be paid back? How does paying back medical providers actually work?
Paying Back Providers Paid From PIP
As you may know, PIP (personal injury protection, or "no-fault" insurance), will pay 80% of your medical expenses up to $10,000, minus any deductible that you may have. If you happen to lose your case, or you don't obtain a settlement, PIP does not ever expect to be paid back.
However, if you should go to trial and obtain a verdict against the negligent party, your verdict will be reduced by $10,000 (this is only in a car accident, which is the only kind of accident PIP would even be used for). If you are seriously injured, and obtain a large verdict, you may not miss that money. However, if you have a more modest verdict, say $20,000-$25,000, that may be a large chunk of your verdict.
Private Health Insurance
Private health insurance and government paid sources of insurance, such as Medicaid and Medicare, must also be paid back. Subrogation means that whatever these sources paid towards your health care, they expect to be paid back in the event you recover either a settlement or a favorable verdict.
The good news is that payors will usually accept to be paid a percentage of its lien. Your attorney may negotiate with these sources to try to lower the amounts that they for your medical care. Typically, your attorney will hold back some of your settlement money until an agreement is reached as to the payback.
Unpaid Medical Providers
Sometimes medical providers are not paid at all by any source of insurance, but rather, they agree to "hold the balance," or at least, not to pursue you for collections while your case is ongoing. Like insurance companies, they too will want to be paid when you receive a settlement or verdict.
Sometimes, if you are unable to afford to pay for your medical care because you don't have insurance or the premiums are too high, a "Letter of Protection" (LOP) may be signed with the doctor, which allows the doctor to provide you treatment now with a promise to pay the doctor once you receive a settlement or verdict.
Many of your medical providers will negotiate the amount less than their bills. Hospitals are, generally, less flexible than private doctors (especially those with whom you may have an ongoing relationship). Don't forget in many cases, there is not just the hospital, but emergency room doctors, radiologists, and emergency transportation services, all of whom will want to be paid too.
When all the negotiations are finished and it is settled who will need to be paid or paid back, your attorney should be able to remit to you whatever savings were realized from negotiating down your payment or repayment to these sources.
Make sure that you get help every step of the way if you or a family member are injured in an accident  Contact the West Palm Beach personal injury attorneys at the Celeste Law Firm today to answer any questions that you may have.
Resource:
leg.state.fl.us/Statutes/index.cfm?App_mode=Display_Statute&URL=0600-0699/0627/Sections/0627.736.html
https://celestelawfirm.com/lawsuit-is-filed-in-best-buy-tragedy/