Occupational Loss of Limb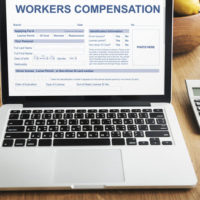 Losing a limb or body part is incredibly traumatic regardless of how it happened. Losing a finger poses difficulties performing tasks that you were once used to doing mindlessly, such as tying a shoe or typing an email. Losing a foot or a leg presents even more lifestyle changes and adaptations that you and your loved ones must struggle with. While losing a body part at work causes depression, anxiety, loss of joy of life, chronic pain, and other issues, many people make full recoveries and go on to lead lives that are just as productive, happy, and emotionally fulfilling as their lives were pre-accident. We want to help you get to that place, and filing for workers' compensation is part of that process. To ensure that you receive exactly what you deserve, and not a penny less, it is necessary to work with an experienced West Palm Beach workers' compensation attorney.
Returning to Work, Benefit Reductions
If you are able to return to work and earn the same or more than you were before the accident, you may receive another category of financial benefits called "impairment benefits" when you reach Maximum Medical Improvement (MMI) calculated at 50% of your average weekly wage (AWW) for a period of time equal to three times your impairment benefits. If you are unemployed when you reach MMI, you may receive 75% of your AWW for a short period of time. Also be aware that Fla. Stat. 440.09 provides that your workers' compensation benefits may be reduced by 25% if your employer claims that you knowingly refused to use safety equipment provided to you. None of this seems fair, does it? Florida, like every state, has some incredibly unfair laws that hurt the average working person. We help injured workers who have suffered significant traumatic amputations secure maximum benefits under Florida's workers' compensation statute.
Contact a West Palm Beach Workers' Compensation Attorney Today 
The West Palm Beach workers' compensation attorneys of Celeste Law Firm are here to answer your questions and provide unmatched legal assistance. Reach out to us today for professional help with your case.