Is a Public Fair Entitled to Sovereign Immunity?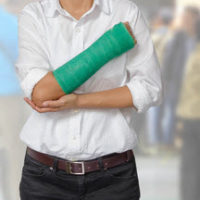 Our legal system is founded in the traditions of English laws. Those laws traditionally held that people could not "sue the king"—a government was free to operate without fear of lawsuits from its own people.
Waiver of immunity
Of course, in modern times, we realize that people can and should be able to sue the government, and so the laws create a small exception to this sovereign immunity. So long as the proper notice prerequisites are followed, and proper parties are notified, people can, in certain circumstances, sue the government.
This is why you can sue the city when its employee blows a stop sign and causes a motor vehicle accident, or when a public school fails to supervise children (among many other kinds of claims).
Issues often arise as to who is an agency of the state. Sometimes it's obvious, like when suing a city. But when the state gets involved in other ventures and contracts with private entities to carry out government functions, whether sovereign immunity applies can be a big issue, as it recently was in a case involving a local fair. 
Is a Local Fair an Instrument of The State? 
The case arose from an incident at the South Florida Fair when a man was attacked by a group of people trying to rob him as he watched his child on a ride. He sued the fair for negligent security, and the fair moved to have the case dismissed on the grounds that the victim did not comply with Florida's sovereign immunity requirements.
The fair argued it was an "instrumentality" of the state, and thus had the same sovereign immunity protections as a state agency or municipality.
The court analyzed Florida statutes regarding public fairs. Florida statutes recognize a "State Fair," which serves the entire state. A "State Fair" is one that has public exhibitions on livestock and cultural activities to advance the interests of the general public.
Because the South Florida Fair promotes exhibits for the public good, it is considered a State event and subject to State sovereign immunity.
Plan ahead so that your injury case follows all the necessary laws and you're ready to go to trial if needed. Contact the Celeste Law Firm in West Palm Beach today for a free consultation to discuss how to recover damages for injuries you may have suffered.