How are Workers Injured on the Job?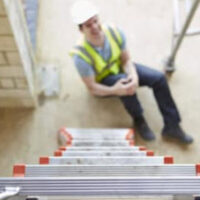 Although the workers' compensation system is designed to help workers who sustain an injury while on the job, workers' compensation is not designed to prevent an accident on the job.
Workplace Injuries are Too Common
According to the National Safety Council, a worker is injured every seven seconds while at work in America. There are 4.6 million injuries suffered by employees yearly, which leads to over 1 million days of lost work. That means that staying healthy and avoiding accidents benefit not just the employee, but the employer as well.
The statistics are no better when it came to deaths. There were over 5,000 deaths at work in 2017, which averages about 14 deaths every day. Sadly, 2017 marked the 2nd year in a row when workplace deaths surpassed the 5,000 mark.
Types of On the Job Injuries
The study revealed three main categories of accidents:
Contact with Equipment – This category mostly includes those workers who work around equipment that can crush limbs, or which can catch workers' clothing or limbs and cause catastrophic injury. Many of these kinds of injuries can be avoided by wearing proper attire (such as goggles, or padding), and by paying attention to safety warnings on the machines themselves. Additionally, workers should never use machinery that they are not familiar with.
Overexertion – Even the easiest, least strenuous activities can cause serious and long term injury when they are done over and over again. Eg. a secretary who bends down to access a file cabinet can be injured when the activity occurs every day. Remember that workers' compensation carriers must compensate workers who have injuries that result from sustained repetitive trauma, if proven to be related to work activities.
Trip and Falls – These include not just the falls that workers sustain in a store, such as on a slippery floor, but also more devastating falls, like falls off scaffolds, or off of roofs or ladders.
Thankfully the study also found that the most common types of injuries were smaller ones. Injuries such as sprains or strains, soreness and pain, or cuts lacerations or punctures, were the most common (although sprains, strains, and lacerations can, in some cases, be long term and very serious).
Professions That Have High Injury Rates
The study also looked at the professions most likely to have workplace injuries. Service workers—which includes emergency responders, such as firefighters and police—were first on the list, followed by shipping/trucking, installation/repair, and construction based jobs.
Contact the West Palm Beach workers' compensation attorneys at the Celeste Law Firm today if you have been injured on the job.
Resource:
nsc.org/work-safety
https://celestelawfirm.com/how-to-get-workers-compensation-for-repetitive-cumulative-injuries/