Hit and Run Bicycle Accident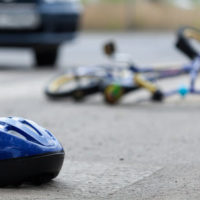 The Florida Highway Patrol reported 99,004 hit and runs in 2016. In fact, 25 percent, or one in four crashes are hit and run events, according to the Florida Department of Highway Safety and Motor Vehicles. And, only 15,851 of those nearly 100,000 hit and runs resulted in charges being filed. That is because, unfortunately, most hit and run drivers are never caught. Until recently, traffic authorities and the parents of a hit and run victim believed that they would likely never find justice, as the hit and run driver who left their son was still at large, according to Channel 8 News. However, a man has been identified in that hit and run crash that took place on New Year's Eve of 2016, which put a 13-year-old boy in the hospital for over a month. The Ruskin, Florida boy was riding his bike when the he was hit by the driver and left on the road. His injuries included a damaged kidney, severe traumatic brain injury, lacerations, and severe road rash. After being airlifted from the scene, he spent over a month in Tampa General Hospital, where he underwent an induced coma due to the injuries sustained by his brain. Months later, he now still wears a neck brace while he continues to recover.
Will a Hit and Run Driver Go to Jail?
Hit and run crashes are more common when the victim is a pedestrian or cyclist because there is usually little or no damage to the driver's car, making it easy to get away, and it is easier to make a getaway when the other party has no way of identifying or chasing down the hit and run driver. The penalties for committing a hit and run in Florida are as follows:
If no injury occurs but there is property damage, the penalty is a second degree misdemeanor with a maximum fine of $500 and up to 60 days in jail;
If an injury occurs, the penalty is a second or third degree felony, up to five years in prison, a maximum fine of $5,000, and a license revocation of at least three years;
If a fatality occurs, the penalty is a first degree felony, a mandatory minimum sentence of four years and sentence of up to 30 years in prison, a license revocation of at least three years, and a maximum fine of $10,000.
Call a Personal Injury Attorney Today
Whether you were hit as a pedestrian, cyclist, motorcyclist, or driver, you deserve to be financially compensated for the damages caused by the hit and run party. Reach out to the Celeste Law Firm in West Palm Beach today at 561-478-2447.
Resources:
flhsmv.gov/2017/02/01/stay-scene-save-life/
flhsmv.gov/safety-center/driving-safety/hitrun/
wfla.com/2017/03/09/will-ruskin-hit-and-run-suspects-relatives-face-charges/
wfla.com/2017/02/21/teen-still-recovering-from-hit-and-run-bike-accident/