Government Considers Monitoring Social Security Applicants' Social Media Pages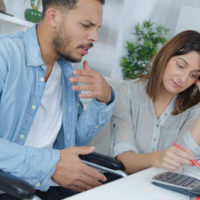 A while back, we wrote about the many twists and turns of applying for Social Security Disability benefits, and here's yet another to add to the list.
Government Considers Rule Allowing Monitoring
The government is considering allowing, by rule, the Social Security Administration to search disability applicants' social media pages to see whether your statements of disability are consistent with your postings on social media.
Immigration and customs agencies have begun monitoring social media pages in investigations related to immigration issues, so it's no surprise that such surveillance would extend to disability applicants.
Extent of Proposal is Not Clear Yet
Currently, disability examiners for Social Security do not, as a matter of course, investigate or look at applicants' social media pages, although that does not mean that they can't do so because you do not have a right to privacy to your social media.
Although the nature of the proposal is unclear, it is believed that the proposed rule would make it mandatory or at least routine for examiners to investigate applicants' pages. It could also allow for pictures or other information found on social media to be used as evidence in disability hearings, or as the basis, at least partially, for denying benefits.
It is not known whether the proposal would require applicants to disclose passwords to social media accounts, or provide the Social Security Administration access to users' accounts that the public would not otherwise have.
Those who oppose the proposal also point out that pictures on social media, like Facebook, don't usually have dates on them. Just because someone posts a picture of themselves playing basketball in 2019 doesn't mean the picture was taken in 2019. Furthermore, because people are more likely to post pictures of themselves having fun or out with friends than they are to post pictures of themselves ailing in pain, many say that social media paints a skewed, one-sided portrait of many applicants' lives.
Privacy and Accuracy are Concerns
Privacy organizations are concerned that such monitoring may restrict free speech, as those on social media would be effectively stifled from saying what they want for fear of a government agency misinterpreting what is said or posted.
Are you considering filing for Social Security Disability? Contact the West Palm Beach Social Security Disability lawyers at Celeste Law Firm today for answers to your questions about your Social Security Disability case.
Resources:
aclu.org/news/aclu-sues-federal-government-social-media-surveillance-records
engadget.com/2019/03/11/trump-administration-may-monitor-social-media-to-catch-disabilit/
https://celestelawfirm.com/partially-favorable-disability-rulings-and-changes-in-onset-dates-can-cut-benefit-awards/