Getting Disability for Somatic Disorder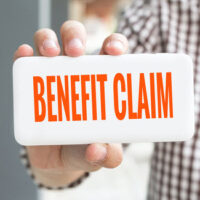 When you apply for social security disability benefits, you typically must present evidence of an actual disease, illness, or injury. In most cases this is true—but not in all cases. In fact, there is a well-known condition that recognizes symptoms that are not explainable by any known disability, condition or disease, which may constitute a significant impairment.
What is Somatic Disorder?
The condition is called Somatic Disorder. When you have severe and debilitating mental or physical conditions that are not caused by any identified medical condition (or from a side effect of any medication or substance that you may be taking), you may be diagnosed with Somatic Disorder.
A Somatic Disorder is a psychological condition that may be disabling even though there is no discernible underlying cause.
The Social Security Administrating and ALJ's refer to listings of diseases, injuries and psychological conditions, which, if met, may give rise to a strong presumption that you are disabled.
The Somatic Disorder Listing
Under the Social Security listing 12.07 you must demonstrate through medical documentation that you have one or more of the following:
Altered motor or sensory functioning, that is not explained by any known or diagnosed medical condition
Symptoms that are concerning and which cause distress, which can include obsessive thoughts, worries, or behaviors that relate to the symptoms, or
A preoccupation with having a serious illness, even though the actual symptoms may not actually be present.
Extreme limitation of one or marked limitation of two of the following:
Understand, remember, or apply information.
Interact with others.
Concentrate, persist, or maintain pose
Adapt or manage oneself
Get the help that you need if you are applying for social security disability benefits. Contact the West Palm Beach Social Security disability attorneys at the Celeste Law Firm today for answers to your questions about your case.
Resource:
psychiatry.org/patients-families/somatic-symptom-disorder/what-is-somatic-symptom-disorder