Florida Workplace Fatalities Rise in Recent Years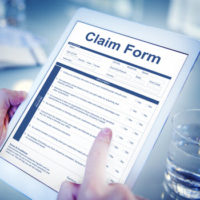 Florida has the third-highest number of fatal workplace injuries in the country, despite it being only the fourth largest state in terms of population, according to the Tampa Patch. And, things are going in the wrong direction; the current trend could move Florida into the second or most lethal state for employers in the country. As average occupational injuries, illnesses, and fatality numbers decrease across the country, there is a growing problem in Florida. From 2014 to 2015, workplace fatalities increased in Florida from a rate of 2.7 per 100,000 workers to 3.1 fatalities per 100,000 workers. The national average fell from 3.43 to 3.38 fatalities per 100,000 workers, according to the Orlando Sentinel. As such, for the time being, Florida's occupational fatality rate is lower than the national average. But how long will that last with the rapidly rising death toll? In 2015, 44 more Florida workers died than the year before; 272 Florida workers died that year, opposed to 228 the year before. As for the nation in its entirety, discounting Florida, 36 more workers died in 2015 than in 2014. Obviously, something is going very wrong in workplaces throughout Florida, and employees are paying the ultimate price.
Construction Deaths Pave the Way for Florida's Growing Workplace Fatality Epidemic
A forklift operator lost his life when the load he was carrying began to make his forklift wobble and become unsteady. He was carrying six trays, each weighing up to 849 pounds. The worker got off the forklift, which was against the safety guidelines, when the load became so unsteady that it hit an adjacent stack of trays. He was then crushed and killed. Despite his decision to get off the forklift, which went against protocol, the Occupational Safety and Health Administration found that the employer should have taken additional precautions, such as using spacers between the trays, redesigning the trays to limit slippage, and cutting off the maximum number of trays carried at once to four, not six. Stories like this are becoming more common across Florida as employers cut corners to increase their products by saving on costs and, at the expense of their employees' lives, increase productivity.
Call the West Palm Beach Workers' Compensation Attorneys of Celeste Law Firm Today  
Construction workers in Florida are facing increasingly unfavorable odds of being seriously injured or killed at work. Heavy and tractor trailer truck operators in particular are at more risk these days, with the total national number of fatalities at its second highest number ever. If you were injured on the job, we strongly encourage you to contact an attorney at once to discuss the compensation that you are entitled to. Do not hesitate to call the workers' compensation attorneys of Celeste Law Firm of West Palm Beach today at 561-478-2447 for experienced and trusted legal assistance. We can help you procure medical coverage, wage replacement benefits, and permanent disability benefits if applicable.
Resources:
patch.com/florida/southtampa/florida-3rd-number-workplace-fatalities
orlandosentinel.com/business/os-bz-workplace-accidents-20170317-story.html