Fitness Gym Injuries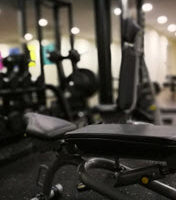 Many people use gyms to prevent injuries as they age and increase their general fitness and health levels. However, not everyone leaves a gym in a better condition in which they entered. Fitness gyms can become crowded and hazardous if not properly maintained and supervised. People have to navigate safely between lifting machines, free weights, cardio equipment, and other amenities. An experienced West Palm Beach attorney may be able to offer important legal assistance if you were injured in a gym accident.
A Gym's Responsibility to Their Members
Injuries happen while working out. You may lift a weight too heavy and cause a shoulder tear or take a misstep while doing a cardio session and pull a hamstring muscle. A gym may be held accountable if it does not protect its members or guests from foreseeable harm. If a gym does not have proper cubbies and places to store equipment, then tripping becomes a hazard. Sweat on slippery floors must be cleaned to avoid a fall. To prevent falls, a gym may require a dress code that includes close-toed shoes/sneakers, wipe up any puddles, and use non-stick mats that absorb the shock for anyone doing plyometric exercises.
Does Your Gym Take Necessary Safety Steps to Reduce The Risk Of Injury?
According to recent research published in the U.S. National Library of Medicine, the most effective ways in which to prevent injuries from happening include the following:
Use a building with high ceilings for overhead lifting;
Make use of handrails on stairs and steps;
Cover cables and wires underneath flooring;
Impose a maximum weight (for free weights) for use without a spotter;
Use non-slip and impact absorbing flooring, and use highlights to mark changes in floor elevation for stairs, steps, and ramps;
Create adequate space around all equipment to prevent tripping hazard and contact with those walking past;
Only outfit the gym with equipment outfitted with guards protecting from moving parts;
Mirrors should not touch the floor;
Use contrast strips for stairs, steps, ramps, and other level changes;
Help gym members make appropriate decisions regarding number of reps, weight used, and technique;
Clean up spills and sweat quickly;
Mark non-functioning equipment and single out damaged equipment as soon as possible; and
Train staff for medical and emergency procedures.

Common Types of Injuries Caused By Unsafe Fitness Gyms 
The National Institute of Health has found that the most common sports injuries are muscle sprains and strains, which include:
Tears to ligaments, which hold joints together;
Tears to tendons, which support joints;
Dislocation of joints;
Bone fractures, including fractured vertebrae;
Cuts and bruises.
Many of these injuries are also caused by non-sports movements, such as falling down a flight of stairs, slipping on a puddle, or injury from the malfunction of a gym apparatus. Falls can also lead to traumatic brain injuries, which have serious lasting effects.
Call the Experienced Personal Injury Attorneys of Celeste Law Today
If you leave a fitness facility with an unexpected injury, it is time you talked to a trusted West Palm Beach personal injury attorney. Contact Celeste Law Firm at 561-478-2447 for a free consultation about the circumstances of your injury and the potential for compensation.
Resource:
ncbi.nlm.nih.gov/pmc/articles/PMC5005555/