Defendants Often Hide Behind Trade Secret Objections to Keep Evidence Hidden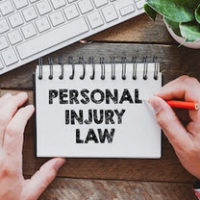 In the course of litigating a personal injury case (or any other type of case) one of the most important stages of the case is discovery. Parties do not go to trial without knowing the other side's evidence. The discovery process allows both parties the opportunity to discover what evidence the other side has before trial.
Discovering Confidential Information
But what happens when the information requested is private or confidential? This is often the case when a person sues a business, and asks for records or data, or asks questions about policies and procedures. Businesses often resist producing relevant information based on privacy, confidentiality, or trade secret.
Evidence admitted in trial is public record. Thus, businesses may be reluctant to reveal sensitive information that may be used by a competitor. However, a business's right to privacy must be weighed against a need for information to help prove its case.
What is a Trade Secret?
Florida law defines a trade secret as information of inherent economic value.
For example, KFC's recipe for fried chicken is a trade secret. Another example is the mathematical or scientific formula or analysis that an insurance company uses to evaluate risk, allowing it to set its premium rates.
In order for a company to assert a trade secret, it must show that it has made an effort to keep information secret. For example, a trade secret must not be accessible from a Google search.
Overcoming Trade Secret Objections
Like any type of confidential information, a party can waive confidentiality. This may happen by the accidental disclosure of information, or by asserting a claim or defense based on confidential information. A party cannot defend a case based on a trade secret, and then refuse to disclose information related to that same trade secret.
Unfortunately, many defendants disguise valuable information under the guise of a "trade secret." Confidentiality and trade secret information objections are abused all the time, leaving it in the hands of victims' attorneys to fight these objections in court in order to obtain needed information.
Make sure you are prepared to secure the evidence required to prove your case in court. Contact the West Palm Beach personal injury attorneys at the Celeste Law Firm today to make sure your case is ready for trial if needed.
Resource:
leg.state.fl.us/statutes/index.cfm?App_mode=Display_Statute&URL=0600-0699/0688/Sections/0688.002.html
https://celestelawfirm.com/can-a-plaintiff-who-is-drunk-when-an-accident-occurs-still-recover-damages/