Defective Infrastructure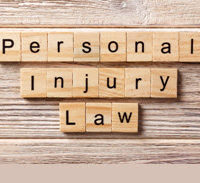 Six people were killed and at least nine were injured when a pedestrian bridge collapsed over a Miami highway, according to CNN. Rescue crews worked to remove nearly 1,000 tons of debris, uncovering crushed cars and victims in the process. Engineers knew that there was a crack in the bridge, and met hours before to discuss the problems before it collapsed. However, they concluded that there were no safety concerns and that the crack was not compromising the integrity of the bridge. When road users or pedestrians are injured in such a tragedy where infrastructure failed, they have an opportunity to seek financial compensation from federal, state, city, or municipal government, or from a private company that designed the compromised infrastructure.
Road Infrastructure Collisions May be Rare, But can Cause Deadly Crashes
The overwhelming majority of traffic collisions are caused by driver error. This includes failure to yield due to impatience, head-on collisions caused by fatigue or distraction, driving under the influence, drowsy driving, and a variety of other negligent driving behavior. Another cause of crashes includes mechanical catastrophes, such as a tire blowing out or brakes failing. Weather also accounts for a portion of traffic collisions, such as landslides, black ice, extreme flooding, or high winds. Typically, it is the driver's responsibility to adjust their driving to the weather, but sometimes no amount of caution can prevent a crash. Finally, road infrastructure accounts for a very small percentage of auto collisions, but typically when these types of collisions do happen, they are catastrophic. Three common types of road infrastructure-caused crashes include the following: 
Defective Stoplights — When a stoplight fails for any reason, an intersection can quickly become fatal. And, when half a dozen vehicles are involved in such a collision, you need an experienced attorney to sort through such a complex case.
Worn Out Infrastructure — Whether a bridge, such as the one described above, fails catastrophically or a road has simply been worn down over time to a smattering of dangerous potholes, state or local entities can be held accountable for damages when they fail to take preventative actions to save lives.
Poor Design — Sometimes an intersection or onramp is simply designed poorly. On ramps that are too short for traffic to safely merge, or city streets that do not take pedestrians into account with enough crosswalks, are certainly responsible for causing collisions. In fact, according to one study, half of all traffic fatalities are caused by poor highway design, as reported by the Washington Post. This study should be taken with a large grain of salt, because it was funded by trade unions that support funding for road construction.
Governmental Immunity 
Commercial Carrier Corp. v. Indian River County, 371 So.2d 1010 (Fla. 1979) established that discretionary, judgmental, planning-level decisions were immune from suit, but that operational-level decisions were not so immune. What this means is that you may not be able to sue a governmental entity depending on the type of decision it made.
"The majority of such decisions have held that immunity attaches, concluding that traffic control methods constitute a judgmental, planning-level decision. A.L. Lewis Elementary School v. Metropolitan Dade County, 376 So.2d 32, 34 (Fla. 3d DCA 1979), held "that the fixing of particular traffic zones, installation of traffic signals and pedestrian control devices are discretionarily policy matters, planning or judgment governmental features, and as such cannot be the subject of traditional tort law liability… ." Ingham v. Department of Transportation, 399 So.2d 1028 (Fla. 1st DCA 1981), held that constructing the road with a curve, determining the position, shape and size of the median, and failing to provide adequate signaling were activities which constitute judgmental, planning-level functions and were not operational in character. Banta v. Rosier, 399 So.2d 444 (Fla. 5th DCA 1981), held that allegations concerning an improperly designed intersection pled matters which were within the judgmental, planning level of decision making. Payne v. Palm Beach County, 395 So.2d 1267 (Fla. 4th DCA 1981), held that the failure to extend a road and the construction of a guardrail are classic examples of the type of judgmental, planning-level decisions within the protected sphere of sovereign immunity. Romine v. Metropolitan Dade County, 401 So.2d 882 (Fla. 3d DCA 1981), review denied, 412 So.2d 469 (Fla. 1982), held that a county's failure to control an intersection with a more sophisticated device than the one actually used could not give rise to liability because the decision to use a more sophisticated device was of a judgmental, planning-level nature. Ralph v. City of Daytona Beach,412 So.2d 875, 878 (Fla. 5th DCA 1982), held that the city was not liable for a failure to regulate traffic on the beach because "[w]hether to allow, restrict, or otherwise regulate vehicular traffic on the beach requires a decision which involves a basic governmental policy, program, or objective… ." Finally, Department  of Transportation v. Vega, 414 So.2d 559 (Fla. 3d DCA 1982), held that the placement or non-placement of traffic control signals or pedestrian control signals is a judgmental, planning-level function unless mandated by a particular statute." Department of Transportation v. Neilson, 419 So.2d 1071 (Fla. 1982).
Another example where the government was held to be immune was in In Wong v. City of Miami, 237 So.2d 132 (Fla. 1970), where it was determined that the city could not be held accountable for how the police force was deployed. By analogy to Wong, the failure to deploy patrolmen to congested intersections to control traffic would not subject a governmental entity to negligence liability.
However, despite multiple cases finding the governmental entity being immune, there are instances where it was not found to be immune. Some examples include the view that the placement of warning-type signs is operational in nature. Department of Transportation v. Webb, 409 So.2d 1061 (Fla. 1st DCA 1981) held that the placement of railroad crossing signs was determined to be an operational-level function and not immune from suit, and Department of Transportation v. Webb, 409 So.2d 1061 (Fla. 1st DCA 1981), which held that the placement of railroad crossing signs was determined to be an operational-level function and not immune from suit.
Hiring a competent attorney who understands when a governmental entity might be immune from suit is extremely important. Take the case of Ferla v. Metropolitan Dade County, 374 So.2d 64 (Fla. 3d DCA 1979), cert. denied,385 So.2d 759 (Fla. 1980), where the court held that "the setting of a speed limit by the county and the construction of a causeway with a narrow traffic lane represented judgmental, planning-level decisions which could not be the subject of a tort claim. At the same time, however, the district court held that the design and construction of a median strip along the causeway represented an operational act which was actionable. The court likened the determination of the configuration of the median to the activity involved in properly maintaining existing traffic control devices. In effect, the court held that the design of the median is not immune from suit, but that immunity applies to the design of the width and number of lanes." Department of Transportation v. Neilson, 419 So.2d 1071 (Fla. 1982). Or the following scenario: "A highway could be constructed with a bridge spanning a waterway. If the bridge supports are negligently designed and give way, causing injury, an action could be maintained because there is an engineering design defect not inherent in the overall plan approved by the governmental entity. If, however, the alleged defect is one that results from the overall plan itself, it is not actionable unless a known dangerous condition is established." Department of Transportation v. Neilson, 419 So.2d 1071 (Fla. 1982).
A West Palm Beach Personal Injury Attorney Will Get the Compensation You Deserve
No matter how you suspect a particular crash occurred, you should contact an attorney to discuss your options for compensation. We encourage you to reach out to the West Palm Beach law offices at the Celeste Law Firm as soon as you are capable so that we may begin right away.
Resources:
abcnews.go.com/US/bridge-collapse-victims-found-dead-cars-removed-scene/story?id=53817179
washingtonpost.com/wp-dyn/content/article/2009/07/01/AR2009070101700.html