Death on a Cruise Ship is a Reminder of Deficient Medical Facilities on Ships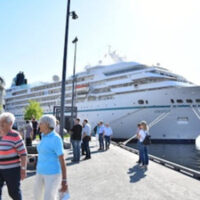 A passenger's death on a cruise ship tends to make the news. A recent news story about a lawsuit against Carnival Cruise Lines is an illustration of the potential dangers of cruising on the high seas.
Man Dies on a Carnival Cruise
The lawsuit alleges that while a man and his wife were on a cruise, the man suffered a heart attack. While the boat was docked, the ship refused to allow the ailing man to get off the ship so that he could obtain medical care on land. The family alleges that the man deteriorated while confined inside the ship's medical quarters. He ultimately died, leading to a lawsuit that alleges intentional infliction of emotional distress and negligence.
The ship's doctor had diagnosed the man as having suffered a significant heart attack, and said that he needed a stent implanted. As the family begged to be able to get off the boat where they were docked, they were refused, and the ship left port for its next destination.
When the man died, ship personnel allegedly told the family that they could not even guarantee that the man's body would make it to their hometown in Pennsylvania.
The cruise line's position is that it acted in accordance with the man's family's intentions. Further, they contend that the local hospital was not equipped to perform the procedures that the man needed, even if he was allowed to get off the ship, as the family requested.
Medical Facilities on Ships May be Lacking
The case is a reminder about the lack of medical attention that is available on cruise ships. Most ships' medical facilities are only required to follow the regulations of whatever country's flag they fly,—not necessarily under the stringent requirements of a United States hospital and law. In fact, many medical facilities on ships are more like doctor's offices than hospitals, and are ill equipped to diagnose, treat or handle serious medical emergencies.
These medical facilities are not pharmacies, carrying only the most basic medications. Patients who rely on or who may need specialized medications may not be able to get them. Ships often do not have the equipment or staff to conduct diagnostic scans such as MRIs or CT scans.
On the other hand, there are cruise lines who force people off of the ship if in dire need of medical care.
Malpractice Cases Against Cruise Lines
Many courts are hesitant to hold cruise lines responsible for medical malpractice, as ships are not floating hospitals. In some cases, doctors may be independent contractors, leaving victims to try to sue individuals or small, foreign companies.
If you are a victim of malpractice on a cruise ship or anywhere else, we can help. The West Palm Beach personal injury attorneys at Celeste Law Firm can assist you in recovering damages for your injuries.
Resource:
nbcnews.com/news/us-news/carnival-cruise-line-accused-refusing-let-dying-man-ship-get-n1017281
https://celestelawfirm.com/falls-inside-hospitals-are-becoming-a-big-problem/