Dangerous Consumer Items: Nursery Products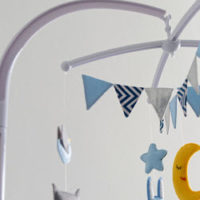 With all the potential hazards to babies and young children in everyday life, such as vehicle traffic, falling from a height, or eating a toxic substance or allergen, the last place an ordinary parent would expect to find a threat is in their own home. Even more surprising is that the threat could potentially be in their baby's or toddler's nursery. Yet, nursery products are causing injuries at an increasing rate, according to a recent study and reported by Tampa Bay 10 News.
Study Finds That Nursery Product Injuries Have Increased by 25 Percent in Past Eight Years
A recent study by the Center for Injury Research and Policy at Nationwide Children's Hospital looked at Emergency Room (ER) visits over a 21-year period across the U.S. More than 66,000 children under the age of three visit the ER each year due to an injury caused by a nursery product. And, over the last eight years, the frequency of emergency department visits for nursery injuries had grown by 25 percent. Nursery products are subject to the most product recalls of any child product, though for many, the recall is too little too late. Tracy Mehan of Nationwide Children's Hospital says that, "As parents, we assume the products that are available for our children are safe. Unfortunately, that's not always true."
Falls are Leading Cause of Nursery Injuries
According to Mehan, 80 percent of the injuries are to the head, neck, or face, and can be very serious. Most of the injuries are caused when the child falls from a nursery product, such as a crib, swing, learn to walk device, playpen, larger toy, dresser, chair, or other nursery-specific furniture or infant/toddler product. Furthermore, up to 80 percent of recalled children's products remain in the house after the recall.
Filing a Personal Injury Lawsuit After an Injury or Fatality Caused by an Unsafe Nursery Item
Unfortunately, serious injuries can result in large medical bills and serious pain and suffering for both the child and the child's parents when a nursery item collapses, tips over, or causes injury from malfunctioning. However, victims of unsafe products can file a lawsuit or seek a settlement for financial damages. Unsafe products cause injuries or fatalities when they were designed poorly, there was a flaw in the manufacturing process, there was not an adequate safety label, the intended use was not properly described in the user manual, or the setup or re-construction directions were flawed or inadequate for proper home-building. An experienced attorney can help victims of dangerous nursery products navigate the legal maze of filing a product liability claim. Compensation can help cover the costs associated with medical bills, permanent scarring or disfigurement, future medical costs, disability, pain and suffering, and lost income.
Call a Product Liability Attorney Today at Celeste Law Firm
Do not hesitate to contact one of our West Palm Beach product liability attorneys at your soonest convenience. The statute of limitations for a product liability claim is four years under statute 95.11, so reach out to the Celeste Law Firm today at 561-478-2447.
Resource:
wtsp.com/news/health/nursery-product-injuries-rising-at-an-alarming-rate/423596766