Compiling Evidence After a Personal Injury Accident or Workplace Accident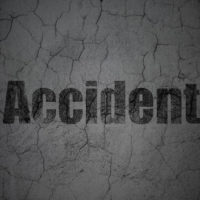 Whether you were involved in a traffic collision or hurt on an unsafe premise due to a slip and fall, your first priority should be receiving emergency care then to gather evidence of negligence of the responsible party.
Call 911 and Provide Medical Attention Immediately, if Necessary
Quite often an injured victim will not be able to do any evidence-gathering or talk with eyewitnesses at the scene of the accident. This is because, in many personal injury and work accidents, the injuries are so severe that the paramedics must be called immediately and medical attention must be provided by bystanders. Likewise, if you were injured in the accident but can provide emergency medical assistance, such as stabilizing the head of another, leave the evidence gathering for later and do what you can to help those on the scene.
In Traffic Collisions, Taking Photographs and Talking to Witnesses is Key
After a traffic collision, take the following steps:
Position your vehicle so that it will not obstruct other traffic;
Exchange contact information (name, phone number, email, driver's license number, and insurance) with any other parties involved in the crash and take pictures of those items;
Talk to witnesses and get their contact information;
Calmly talk to the police and tell them your side of the story. Do not get overly angry or frustrated with the police, even if they seem to disagree with your account. Even if the official police traffic report is wrong, you can still win a personal injury claim in court;
Take pictures of the damage to your vehicle and the other person's vehicle, and of the surrounding area including street signs, landmarks, obstructions, the road around the crash, and anything else that might help your case;
Seek medical attention at once. If you are injured and wish to be financially compensated, you must prove that you have an injury;
Report the incident to your insurance provider; and
Call Celeste Law Firm.
Slip and Fall Accidents Require Reporting the Accident to the Manager and Figuring Out the Cause of Your Fall
After a slip and fall:
Report the incident to the manager and ask for a copy;
Take pictures of the floor or items that caused you to fall, and of the surrounding area like freezers, roof tiles, or A/C vents above;
Get contact information from witnesses;
Seek medical attention;
Save your shoes in a closet and do not use them again (they may be needed as evidence); and
Call Celeste Law Firm.
Work Accidents: Were Others Present?
In work accidents, you do not have to prove that your employer was at fault. Workers' compensation is a no-fault system, so even if you were at fault, you should not be denied. An injury need not be witnessed in order to be compensable. However, having others come forward who witnessed your accident will help to prove that the injury occurred on the job, as opposed to at home or elsewhere. Make sure that you immediately report your injury to your employer (although under Florida Law you have up to 30 days), seek medical attention, and that any witnesses give their accounts promptly.
Call Celeste Law Firm Today
The West Palm Beach personal injury attorneys of the Celeste Law Firm can help amass evidence and witness statements in order to place liability with the person who caused your injuries. Call us today at 561-478-2447 for immediate legal assistance.